ITEM #: 04-0010-115
Sale price
$2,27100
Regular price
Unit price
per
Sale
Sold out
Estimated Arrival:
5 to 7 business days
View full details
Best Price Guarantee
Return Policy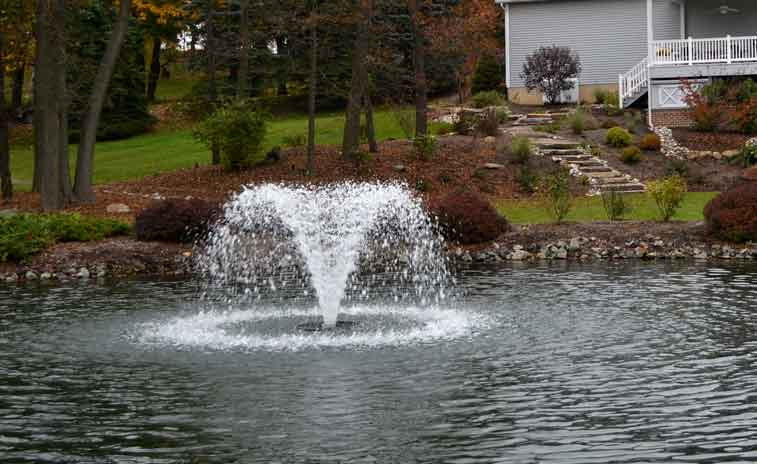 A Touch Of Elegance
If you have a backyard pond, a farm pond, or your pond in less than ½ acres in size, the ½ HP Otterbine Fractional Series is your way to go. It is the perfect mix of aesthetics and aeration, created to take care of your water management needs.

The fountain comes with five systems in one - it includes four interchangeable patterns (Gemini, High Volume, Rocket, Phoenix and a horizontal Mixer). The Series is very versatile, as it can be used as a surface spray system, or it can effortlessly be converted into an underwater mixer.

When it comes to oxygen transfer, the Fractional Series has the highest performance rate of any fractional aerator in the industry (2.2 lbs [1kg] per HP/hr with a pumping rate of 506GPM [115 m3/hr])
The complete package includes: 
assembled unit 

components for all five systems

debris screen

mini control panel with timer and gfci
The Deluxe version also includes a LED 2-Light System, as well as quick disconnect cable connections on both the unit and the lights. In both versions, the power cable needs to be bought separately.

Both the standard and the Deluxe version of the Fractional Series can be purchased in 115v or 230v power versions. 
If you have any questions or doubts, feel free to get in touch with us - we will be happy to help.