ITEM #: PA34D
Sale price
$1,32500
Regular price
$1,59900
Unit price
per
Sale
Sold out
Estimated Arrival:
5 to 7 business days
View full details
Best Price Guarantee
Return Policy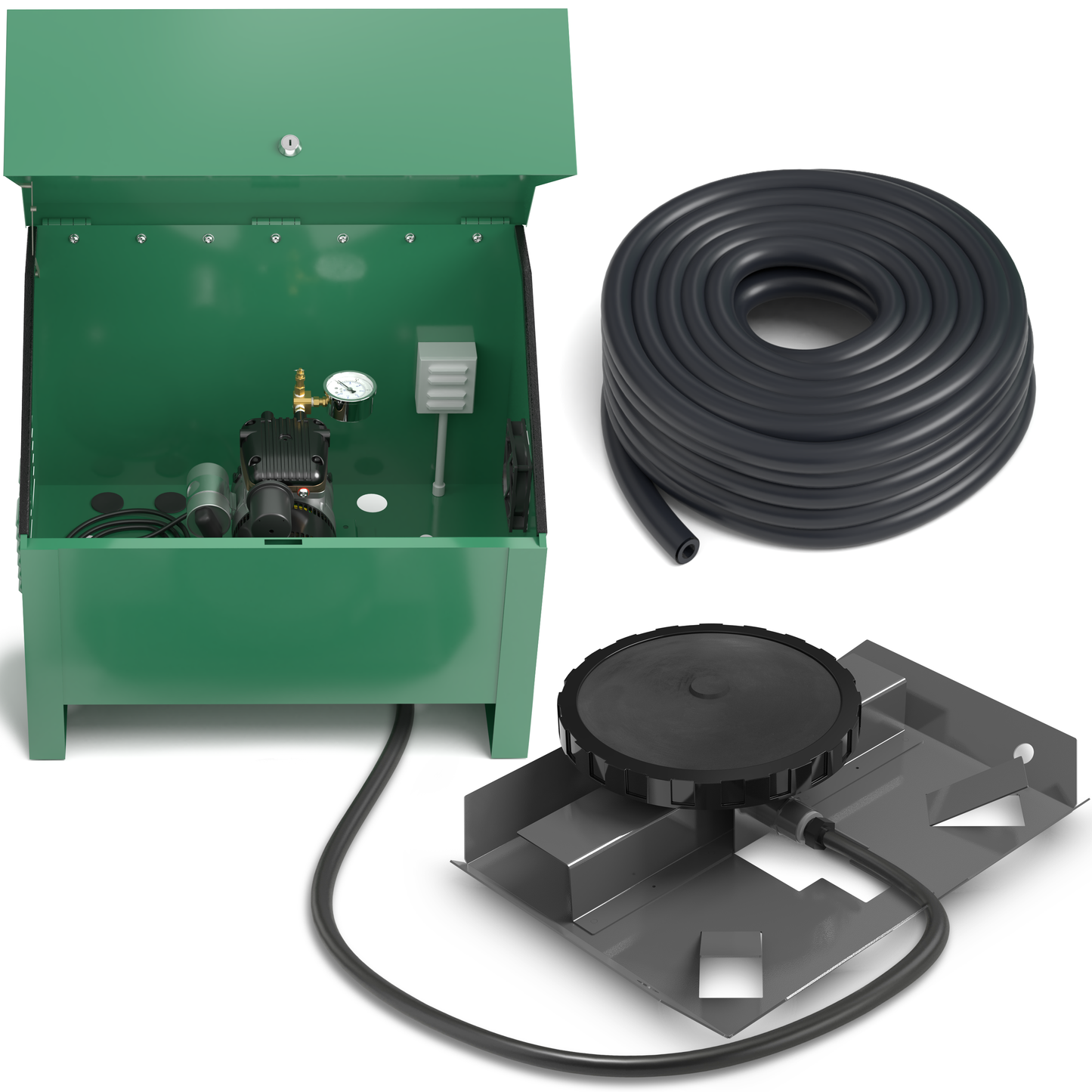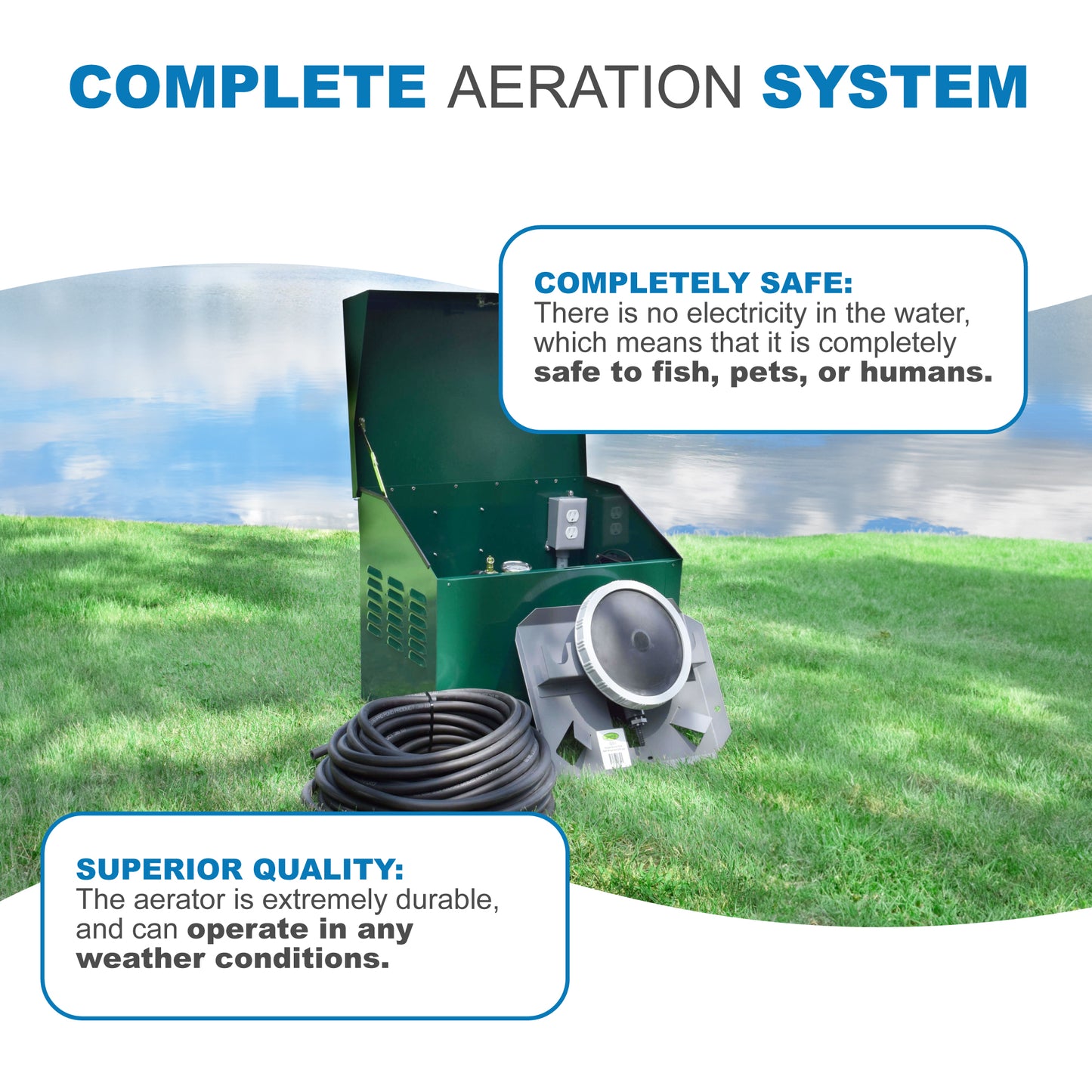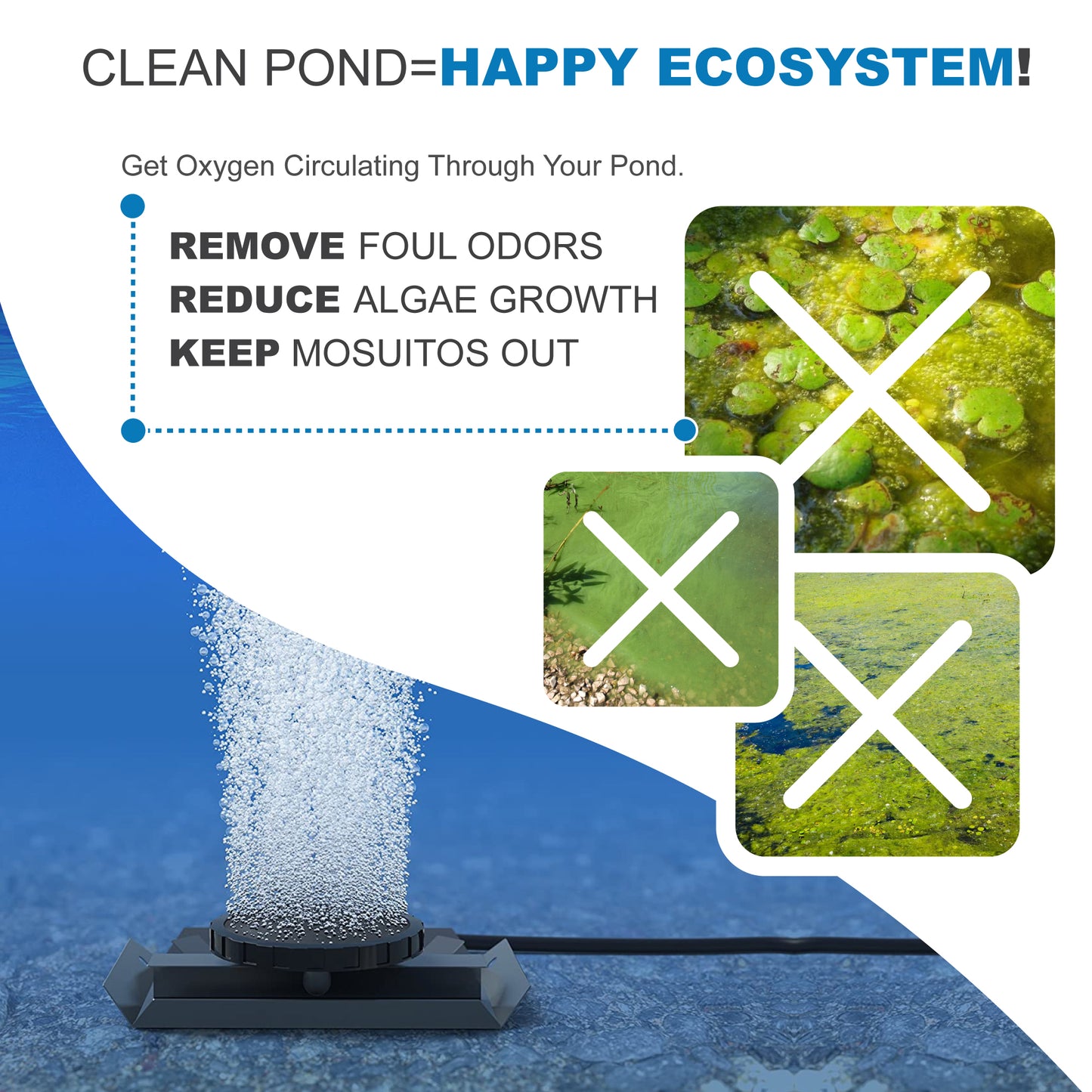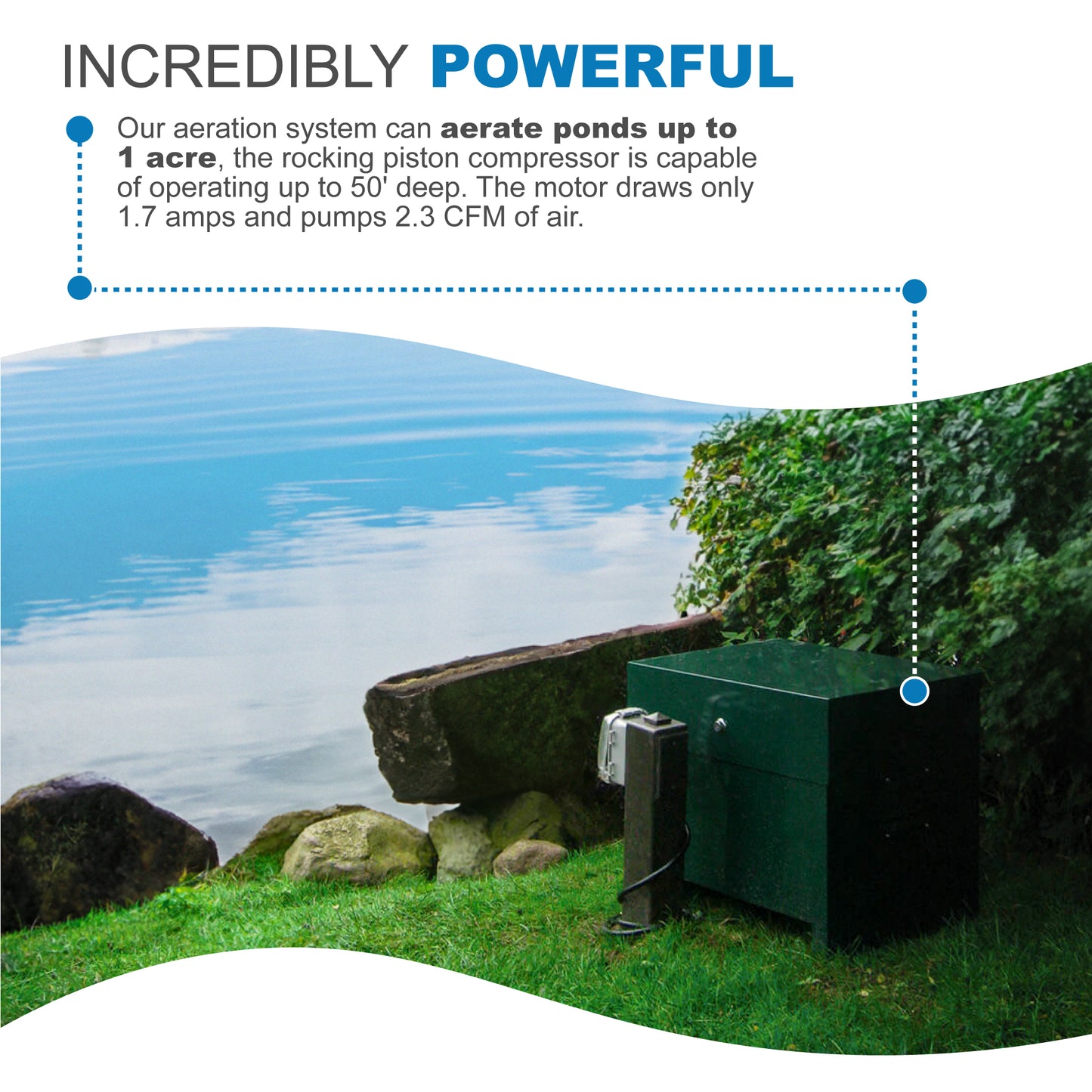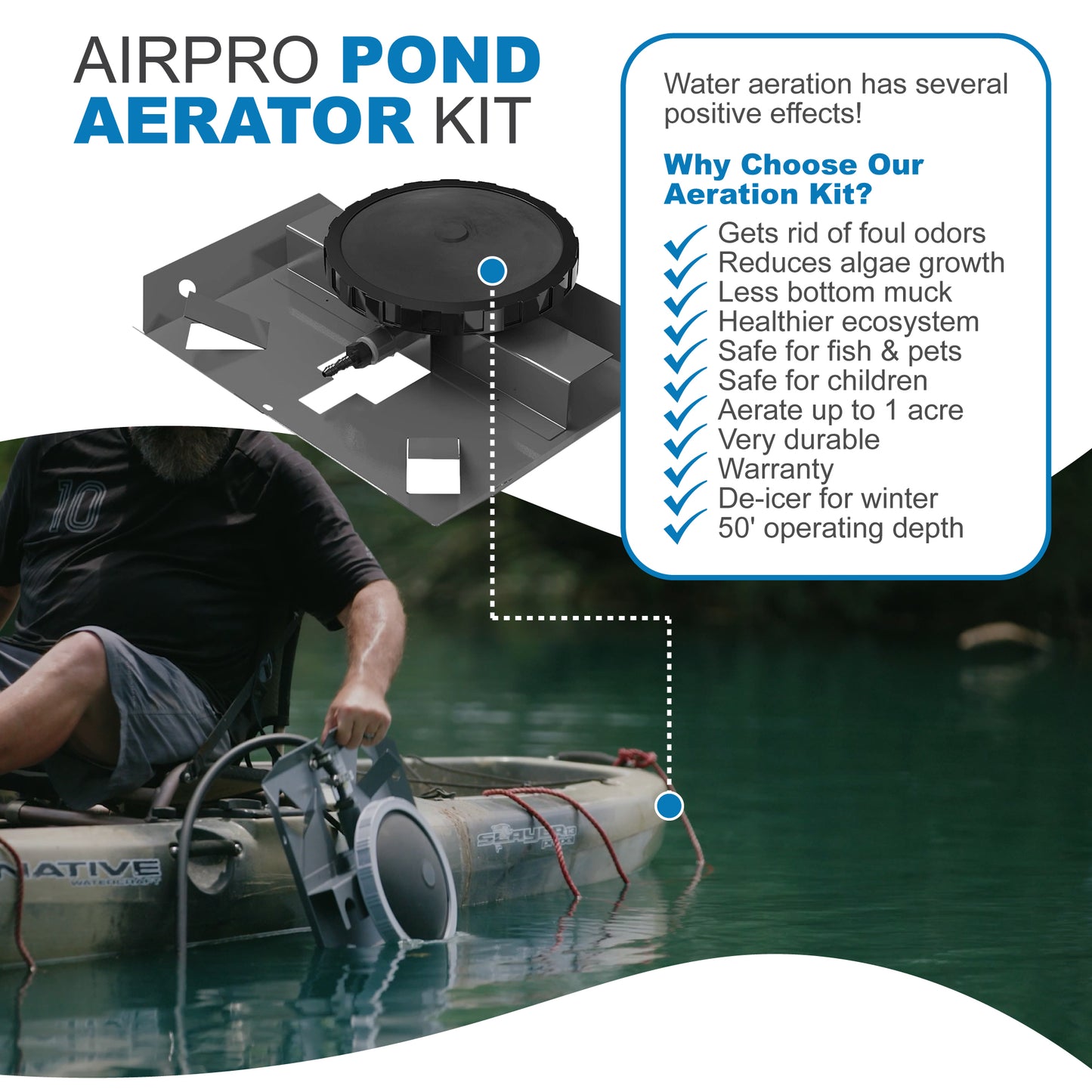 Providing you have adequate depths, this model can aerate ponds up to 1 ½ acres. It will eliminate unpleasant smells from dissolved gases, increase oxygen level that's necessary for fish and plants to thrive, and control the growth of algae.

This best-selling aerator has the rocking piston compressors capable of operating as deep as to 50'. It's quite a small, but efficient model that can help you reduce organic bottom muck and it's 100% safe because there's no electricity in the water and all circuits are protected.
The other upside of this Living Water Aeration unit is its ability to de-ice during wintertime. The only maintenance it requires is the replacement of piston cups (every 3 to 5 years) and regular cleaning of the inlet air filter on your compressor with some water and soap.
The max depths are 5-8 feet for a ¼ acre pond, 8-12 feet for ½ acre pond, 12-18 feet for 1 acres pond and 18-20 feet for 1 ½ acres pond. The deeper it is, the less air volume is required for the proper aeration.
Its efficiency depends on a pond. One kit works best in circular, square and oval ponds, so if your pond is long and narrow, you may need more than one, so it's a good idea to consult with us before you make any purchase.


Features include:
Large cabinet with fan & oil pressure gauge
1/4 HP Stratus Rocking Piston Compressor 70db

100' - 3/8'' weighted tubing 

Air diffuser with check valve and diffuser base 

Fittings and clamps

Acts 

as a de-icer during the winter

2.3 CFM

1.7 amps @115v 

0.9 amps @230v

50' max operating depth

ADD $100 Soundproofing
| | |
| --- | --- |
| Max Depth | Max Pond Size |
| 5-8 feet | 1/4 acre |
| 8-12 feet | 1/2 acre |
| 12-18 feet | 1 acre |