ITEM #: PB10XLW
Sale price
$21000
Regular price
Unit price
per
Sale
Sold out
Estimated Arrival:
5 to 7 business days
View full details
Best Price Guarantee
Return Policy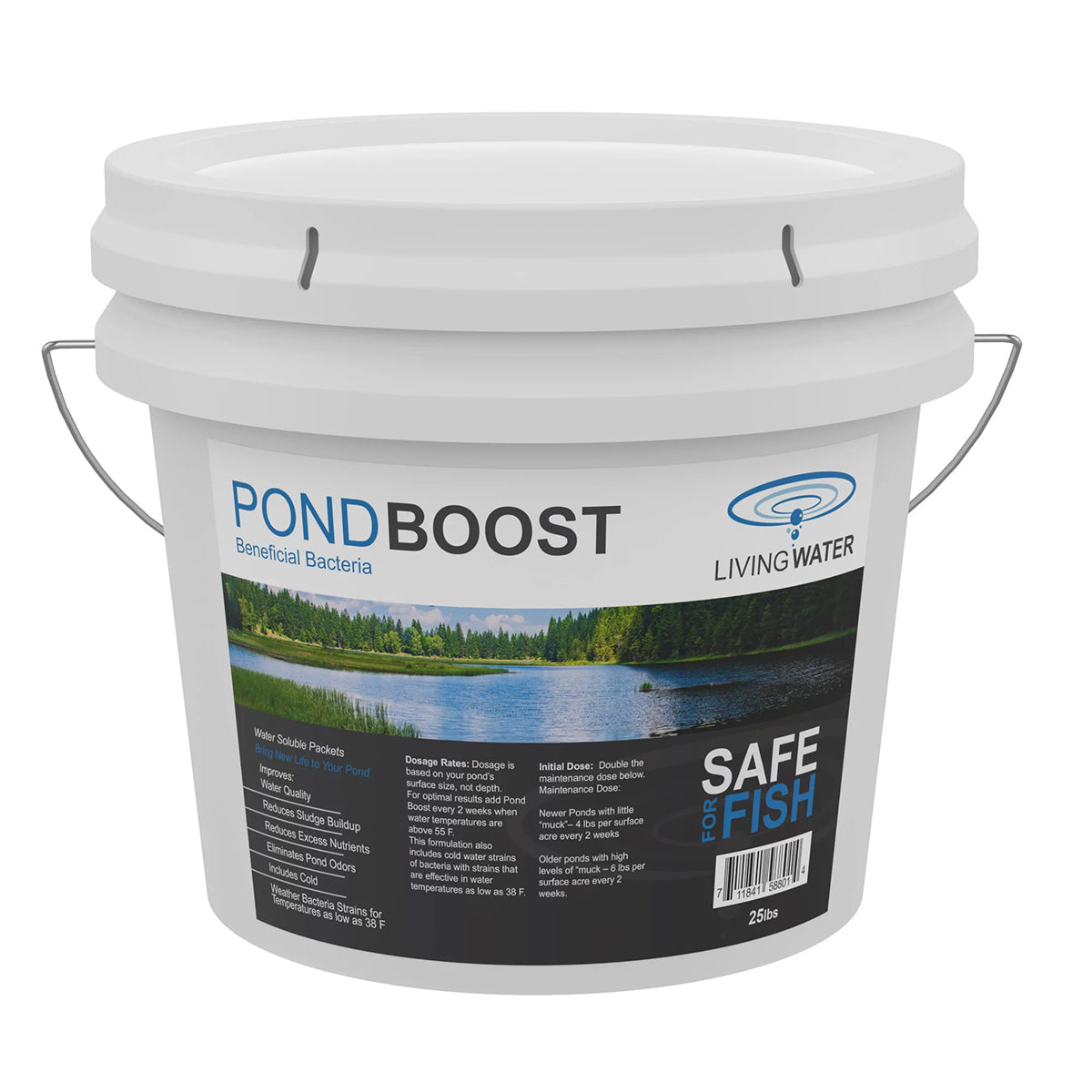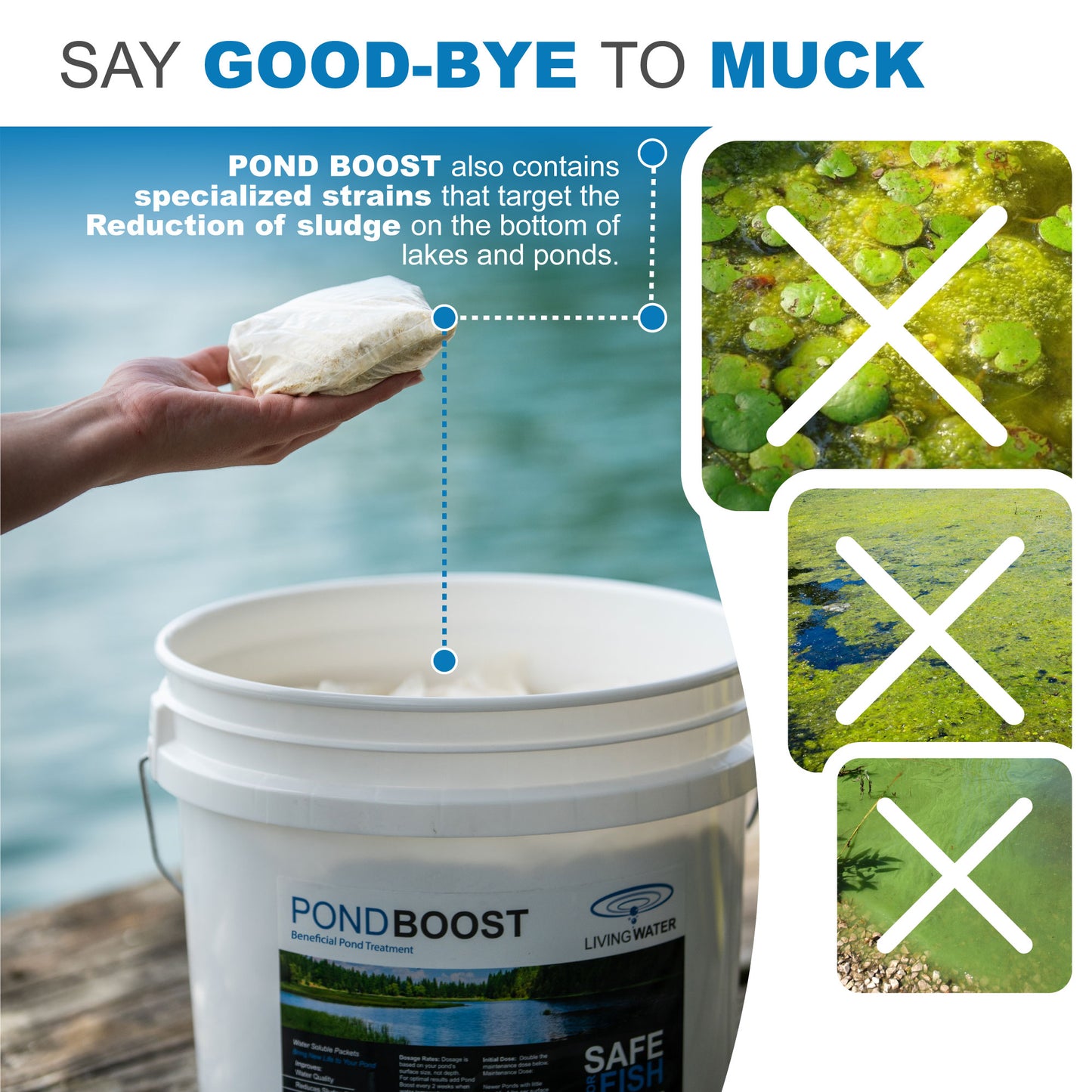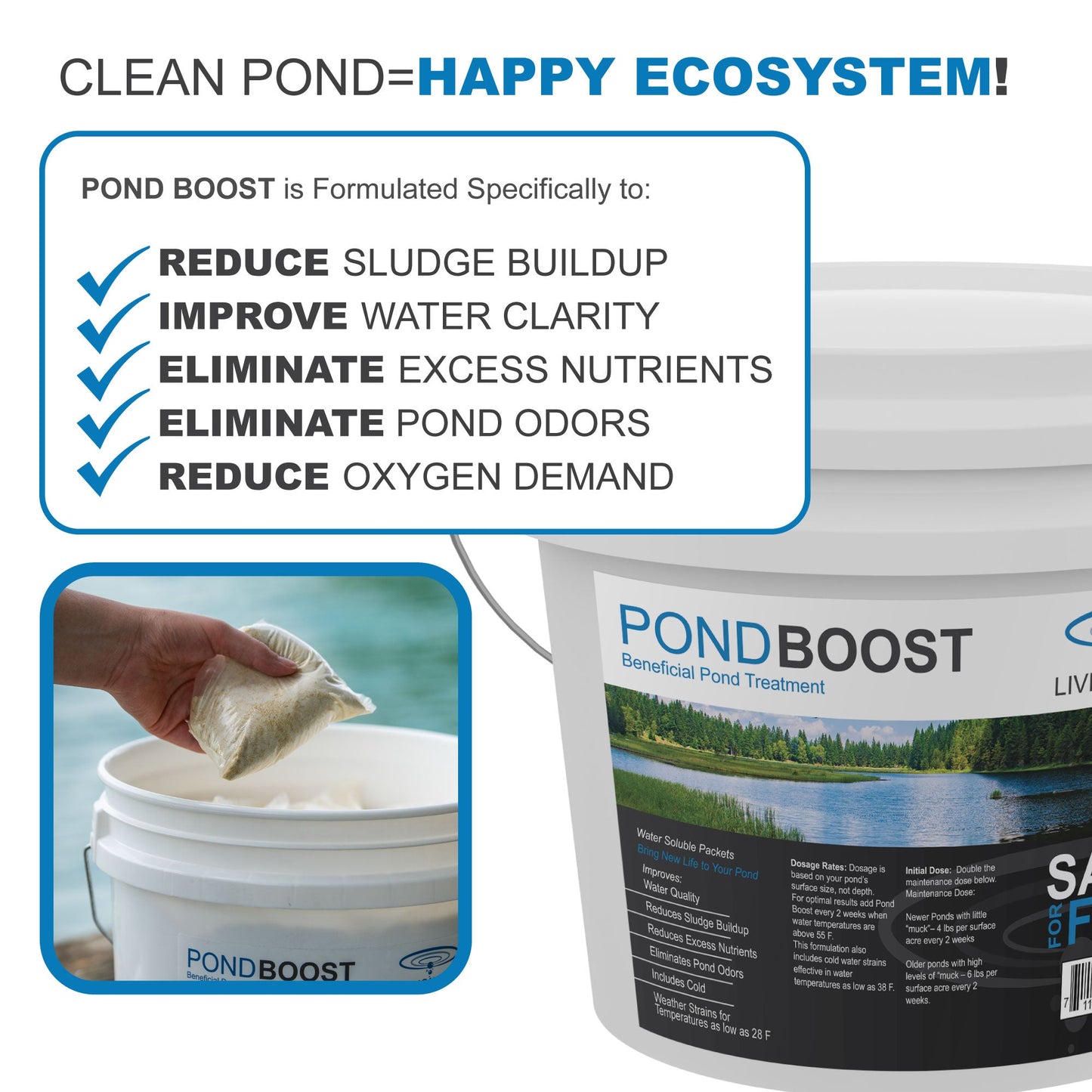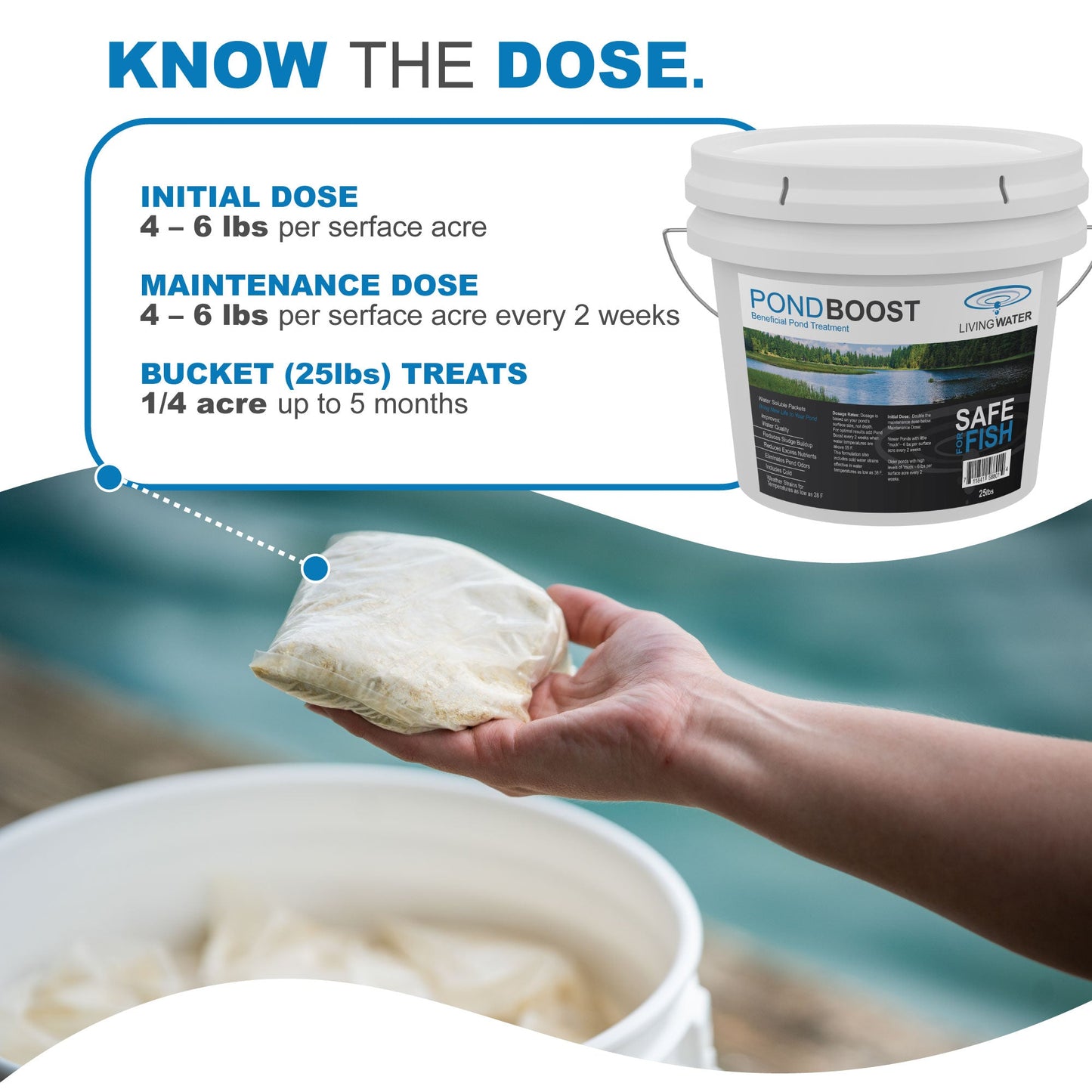 The natural, biological way to clean large ponds!
Our special blend of bacteria is designed to:
    Reduce sludge buildup
    Improve water clarity
    Eliminate excess nutrients
    Eliminate pond odors
    Reduce oxygen demand

Pond Boost is a proprietary blend of specialized bacteria, formulated specifically for the task of lake and pond maintenance. Pond Boost contains specialized bacterial strains as well as other necessary ingredients needed to support these bacterial strains in lake or pond setting. Our unique blend of bacteria accomplishes a number of very specific tasks. Certain bacterial strains specialize in the removing of excess ammonia, nitrates and phosphorus from the water. These excess nutrients, if not removed, can stimulate nuisance aquatic growth. Other strains focus on clarifying the murky water caused from animal and plant wastes, while simultaneously reducing or eliminating the odors stemming from those wastes. Other strains target the reduction of sludge on the bottom of lakes and ponds.
| | |
| --- | --- |
| Initial Dose | 4 to 6 lbs per surface acre |
| Maintenance Dose | 4 to 6 lbs per surface acre every 2 weeks |
| Bottle Treats | 1/4 acre up to 5 months |
Safe For Fish!
Ponds treated with Pond Boost are treated every two weeks. Ponds that are really dirty can be treated more often, or at a higher dose to speed up the cleaning process without any threat to fish or other aquatic life.
Formulated for use in larger ponds.