ITEM #: OBGP-25-460
Sale price
$29,79079
Regular price
Unit price
per
Sale
Sold out
Estimated Arrival:
5 to 7 business days
View full details
Best Price Guarantee
Return Policy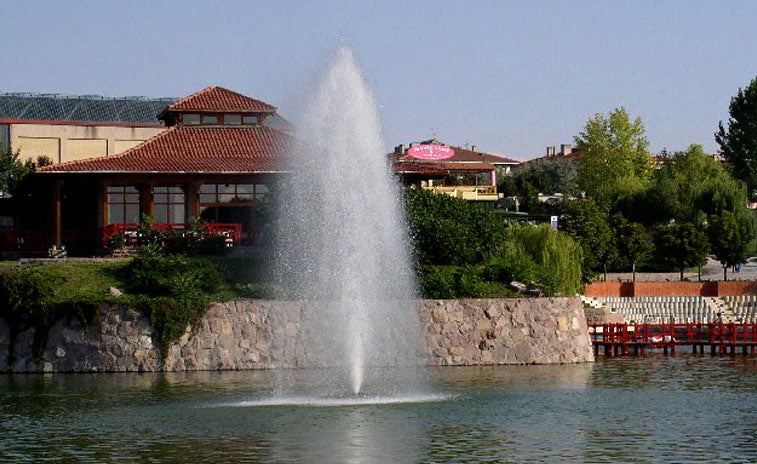 A Touch Of Elegance
First impressions are more important than you think. It's based on them that people decide if they want to give you a job or go on a date with you, so why should they also matter when it comes to fountains?

They do, and landscape designers know that, which is why they frequently opt for the Otterbine Giant Fountain line.

The line includes five patterns, one of which is called Polaris. Polaris gives you a thick and sturdy geyser-type of the water column and is an ideal choice if you want a water feature that would be both conservative and striking.

There are several reasons as to why these fountains are so popular. Firstly, the unique launching system that they feature frees you from having to use a crane or hoist while installing the product.

Secondly, you can adjust how visible the float the water will be, as well as the flotation level, which ensures that it will suit your needs. Also, the product is made out of non-corrosive materials, and the 316 st/st option makes it possible for the fountain to operate in brackish or effluent conditions.

The product can be bought in three variants - 208v/3ph, 230v/3ph, and 460v/3ph.

If you need more information or something is unclear, you can always get in touch with us.
Product Specifications: Polaris 
60Hz 
10 HP
15 HP
25 HP
Spray Height (ft)
27
30
35
Spray Diameter (ft)
13
8
8
GPM
675
750
1,200
Voltage/Phase/Amp

3450rpm@60Hz
230/1/44
230/3/30
460/3/15
230/1/67
230/3/44
460/3/22
230/3/70
460/3/35
PDF Downloads:
Owner's Manual: Giant Fountain
CE Market Install Manuals: CE English | CE French | CE German | CE Polish | CE Spanish | CE Swedish | CE Turkish
PDF Download: Parts List with Exploded Views