ITEM #: OBS10-1HP
Sale price
$5,73098
Regular price
Unit price
per
Sale
Sold out
Estimated Arrival:
5 to 7 business days
View full details
Best Price Guarantee
Return Policy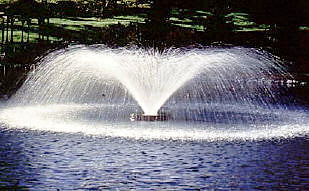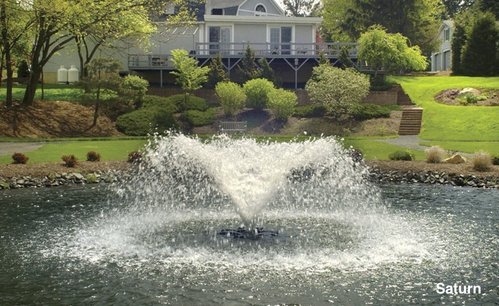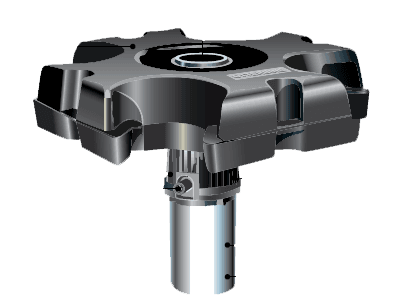 Otterbine Sunburst Floating Pond Fountain
The Otterbine Sunburst Floating Pond Fountain matches their most popular and signature fan-shaped spray pattern with an aeration solution for any lake or pond.
The spectacular spray pattern varies in dimensions with the smallest 1HP pattern being 4 feet high x 15 feet in diameter and the largest 5HP is an impressive 11 feet high x 40 feet in diameter.
While the Sunburst will provide an amazing visual experience for your water feature its aeration benefits are going to provide a high-quality natural water management solution for your pond or lake. By oxygenating the water you can control algae, unpleasant odors, and undesirable aquatic weeds effectively as well as preventing troublesome insects such as mosquitoes from frequenting or breeding in your pond.
The Sunburst comes complete and ready to install. The unit requires little assembly and two ½ inch [13mm] sockets or wrenches are all that is required, Otterbine provides all the hardware. The power control panel will require a  Qualified electrician for safe installation.
All of Otterbines aerating fountains benefit from low operating costs, rigorous safety testing and minimal maintenance.
Otterbine offers what is without a doubt the best warranty in the business with a 5-year warranty that includes the power control center, cable, and unit.
If you wish to extend the use of your fountain into the evening and night you can purchase an optional LED light kit for an even more eye-catching visual display.