ITEM #: OBT10-1HP
Sale price
$6,65867
Regular price
Unit price
per
Sale
Sold out
Estimated Arrival:
5 to 7 business days
View full details
Best Price Guarantee
Return Policy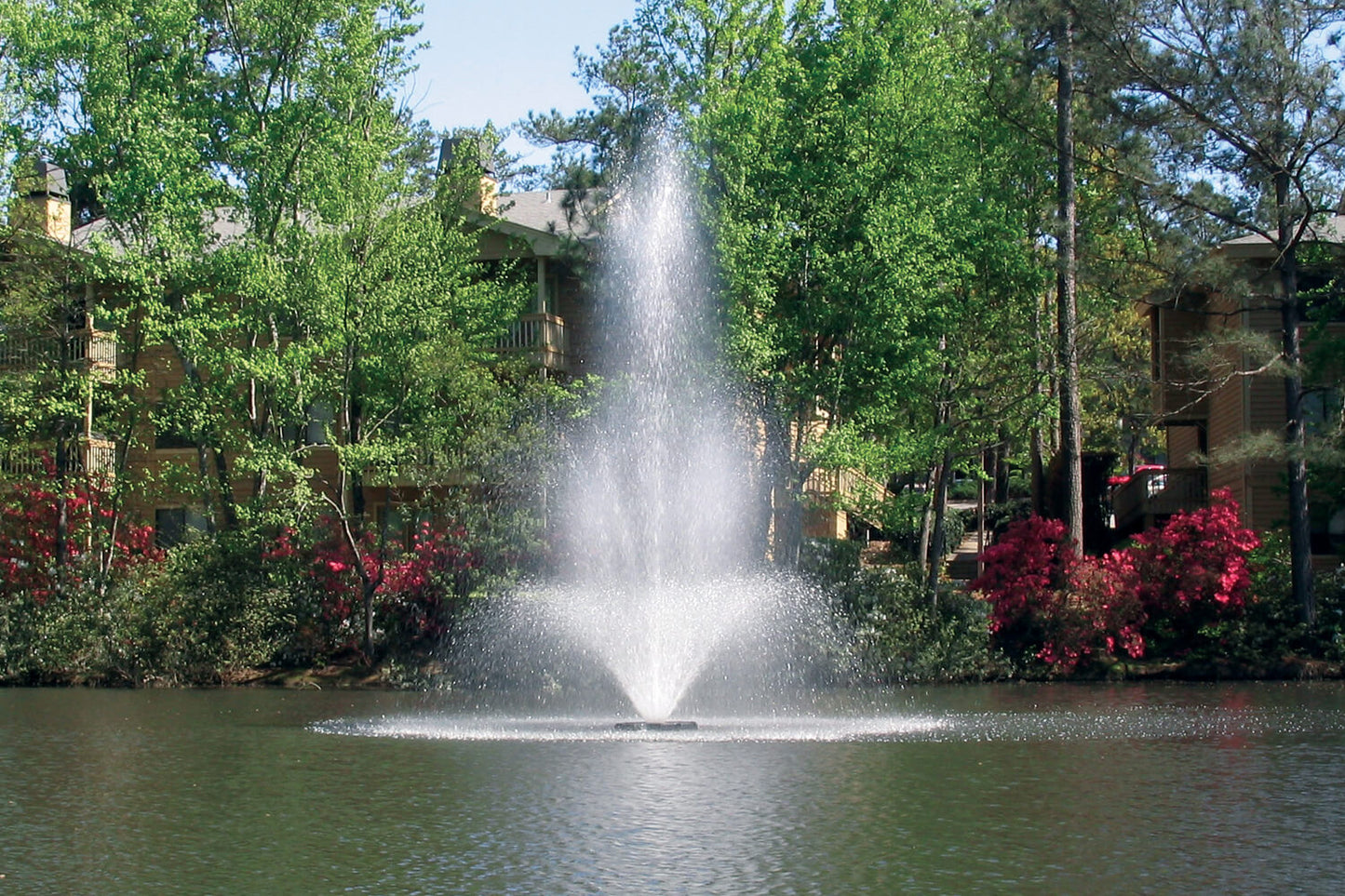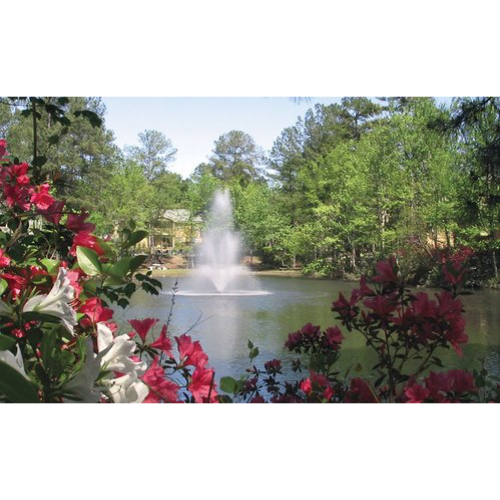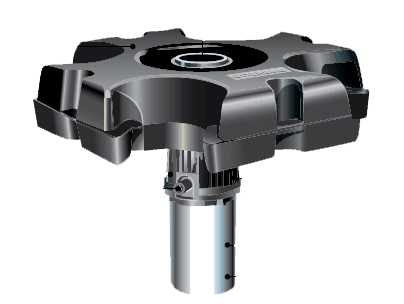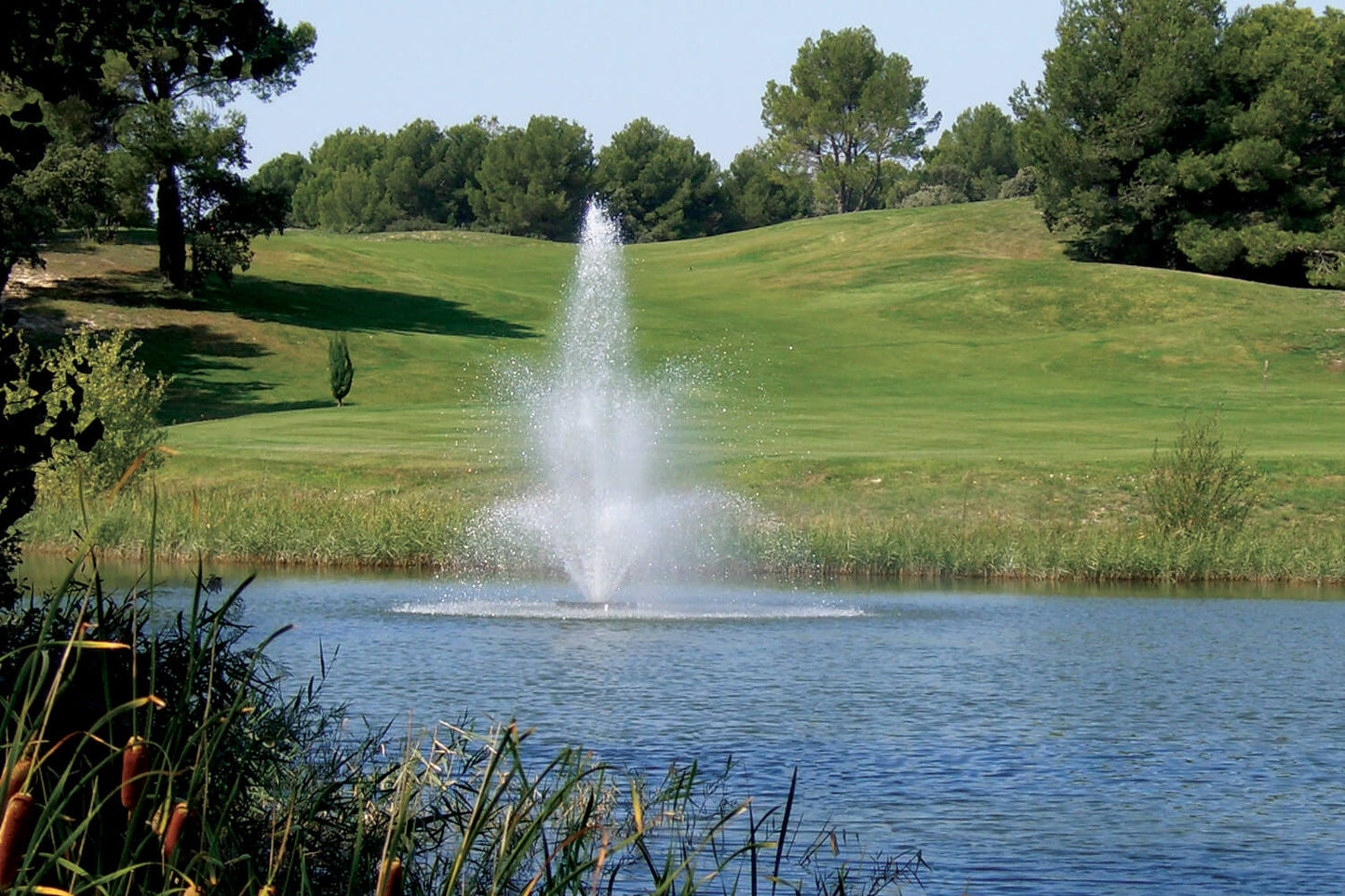 A Touch Of Elegance
The elegant beauty of the Tristar's three-tiered pattern offers an excellent solution for those seeking to enhance their water feature. All of the Otterbine Fountains are sold with the float, motor, control panel and quick disconnect. Power cable can be purchased separately
by the foot.
Low amperage systems mean less electrical consumption and low running costs.
Provides Natural & Effective Water Quality Solutions:
Introduces oxygen into the water column for the most natural solution to water quality management, effectively controlling algae, aquatic weeds, and foul odors.
Operates in 30in or 75cm of water
Interchangeable Patterns:
Change patterns in less than 30 minutes.
Otterbine is the only manufacturer to have oxygen transfer and pumping rates independently tested and published on their aeration systems.
Aerating fountains are backed by a "Pattern Guarantee", if you don't love the pattern we'll swap it out for another.
Includes unit, control panel with cable quick disconnect for ease of installation.
All-inclusive 5-year warranty on unit, cable and power control center.
Able to operate in brackish and effluent conditions.
Safety Listed & Protected:
Package electrically safety tested and listed with ETL, ETL-C. Products for European Union are also safety tested, approved and carry a 3rd party independent CE mark.
Warranty
Each of the patterns under the 1HP-5HP Aerating Fountain line carries an all inclusive 5 year warranty. This warranty extends to the complete package including the unit, cable and power control center.
Warranty can be performed by more than 100 factory trained and certified Otterbine Service Centers found worldwide, or by Otterbine directly. A copy of the warranty statement for this product can be found within the owner's manual. For warranty to be honored, a physical inspection of the unit must be performed by an authorized Otterbine Service Center between years 3 and 4.
Maintenance
Once a year: Disconnect the unit from the power source and physically inspect the aerator and underwater cable for any cuts, cracks or breaks as these may cause oil leaks or electrical shorts. Inspect and clean the pumping chamber components and screen.
After Every 3 Running Seasons: Perform a simple oil change. Otterbine oil must be used for this oil change for environmental and heat dissipation purposes. Otterbine oil can be purchased through Otterbine distribution with part number: 12-0077.
Winterization
Units considered under the Aeration Line (Sunburst, Gemini and Saturn) can remain in the water during the winter but need to run a minimum of 12 hours per day, and should run 24 hours per day when temperatures drop below 20o Fahrenheit or -7o Celcius.
All units under the Decorative Line should be removed from the water in freezing climates.
Basic Installation Guidelines
Unit comes in two pieces, with float detached from motor unit for simplified shipping and storage. Minimal assembly is required and all hardware is provided, two 1/2in or 13mm sockets or wrenches will be needed.
Qualified electrician will need to be on-site to install power control center (PCC is standard for all domestic/60Hz applications.)
Power cable should be buried or trenched in conduit per local codes, and run at least 3ft or 1m out into the pond/basin.
Anchor/Mooring Unit in Water:
Float unit into the water and either anchor or moor it in to place with nylon rope. For ponds that experience fluctuating water levels we recommend that you moor the unit into its location. Mooring the unit can often be done from the shoreline, while a boat is typically required when anchoring.
Installation is fairly simple, but will require the services of a certified electrician. Tools and materials required can include: a shovel (to bury/trench cable,) conduit, nylon rope, cinder blocks (when anchoring), boat (when anchoring,) rebar or duckbill anchors (when mooring), and two 1/2in or 13mm sockets/wrenches. Complete installation instructions will be found within the Concept 3 owner's manual which will be provided with the delivery of the product.
Product Specifications:
60Hz
1 HP
2 HP
3 HP
5 HP
Spray Height (ft)
Upper: 8
Middle: 5
Lower: 3
Upper: 12
Middle: 7
Lower: 4
Upper: 16
Middle: 11
Lower: 7
Upper: 19
Middle: 13
Lower: 8
Spray Diameter (ft)
Upper: 2
Middle: 9
Lower: 13
Upper: 2
Middle: 10
Lower: 17
Upper: 3
Middle: 13
Lower: 23
Upper: 3
Middle: 15
Lower: 27
GPM
150
210
275
400
Voltage/Phase/Amp
3450rpm@60Hz
115/1/14
230/1/7.5
230/1/12.4
230/1/14
230/3/8.6
460/3/4.3
230/1/23
230/3/13.4
460/3/7.2
Related PDF Files:
Owners Manual
Spec. Sheet
Pond and Lake Manual