ITEM #: OBGP-15-208
Sale price
$22,52590
Regular price
Unit price
per
Sale
Sold out
Estimated Arrival:
5 to 7 business days
View full details
Best Price Guarantee
Return Policy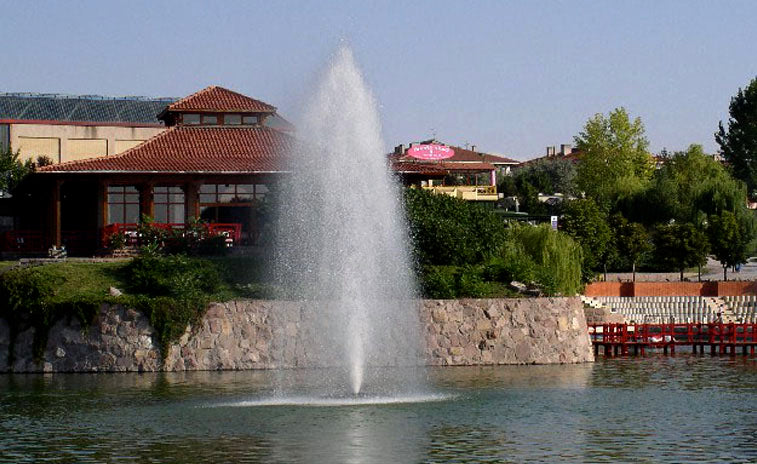 A Touch Of Elegance
In contrast to what some people might say, first impressions do matter. That's one of the reasons the Otterbine Giant Fountain line has been created. Whenever a drastic focus on a water feature is needed, this line is your way to go.

One of this line's patterns is Polaris, which gives you a powerful, geyser type water column. If you need a water feature that would be both striking and conservative, then this is a perfect choice.

Since it features a unique launching system, you most probably won't need to use a crane during the installation. However, before installing it, you might want to call a certified electrician, as you will need his services.

If you want your fountain to work even in brackish or salt water conditions, then you should think about upgrading to a 316 st/st version. All the components are manufactured from corrosion-resistant materials, such as stainless steel, brass and thermoplastics.

The complete package includes: 
unit

fiberglass power control centre

cable
When buying the Polaris fountain, not only do you get a quality product, but also a comprehensive 2-year warranty on the unit, power control center and cable. The warranty can be extended to three years with a purchase of the Sub-Monitor motor control option.

Shall you have any questions, don't hesitate to give us a call.

Product Specifications: Polaris 
60Hz 
10 HP
15 HP
25 HP
Spray Height (ft)
27
30
35
Spray Diameter (ft)
13
8
8
GPM
675
750
1,200
Voltage/Phase/Amp

3450rpm@60Hz
230/1/44
230/3/30
460/3/15
230/1/67
230/3/44
460/3/22
230/3/70
460/3/35
PDF Downloads:
Owner's Manual: Giant Fountain
CE Market Install Manuals: CE English | CE French | CE German | CE Polish | CE Spanish | CE Swedish | CE Turkish
PDF Download: Parts List with Exploded Views