ITEM #: RA2-NC
Sale price
$2,14600
Regular price
Unit price
per
Sale
Sold out
Estimated Arrival:
5 to 7 business days
View full details
Best Price Guarantee
Return Policy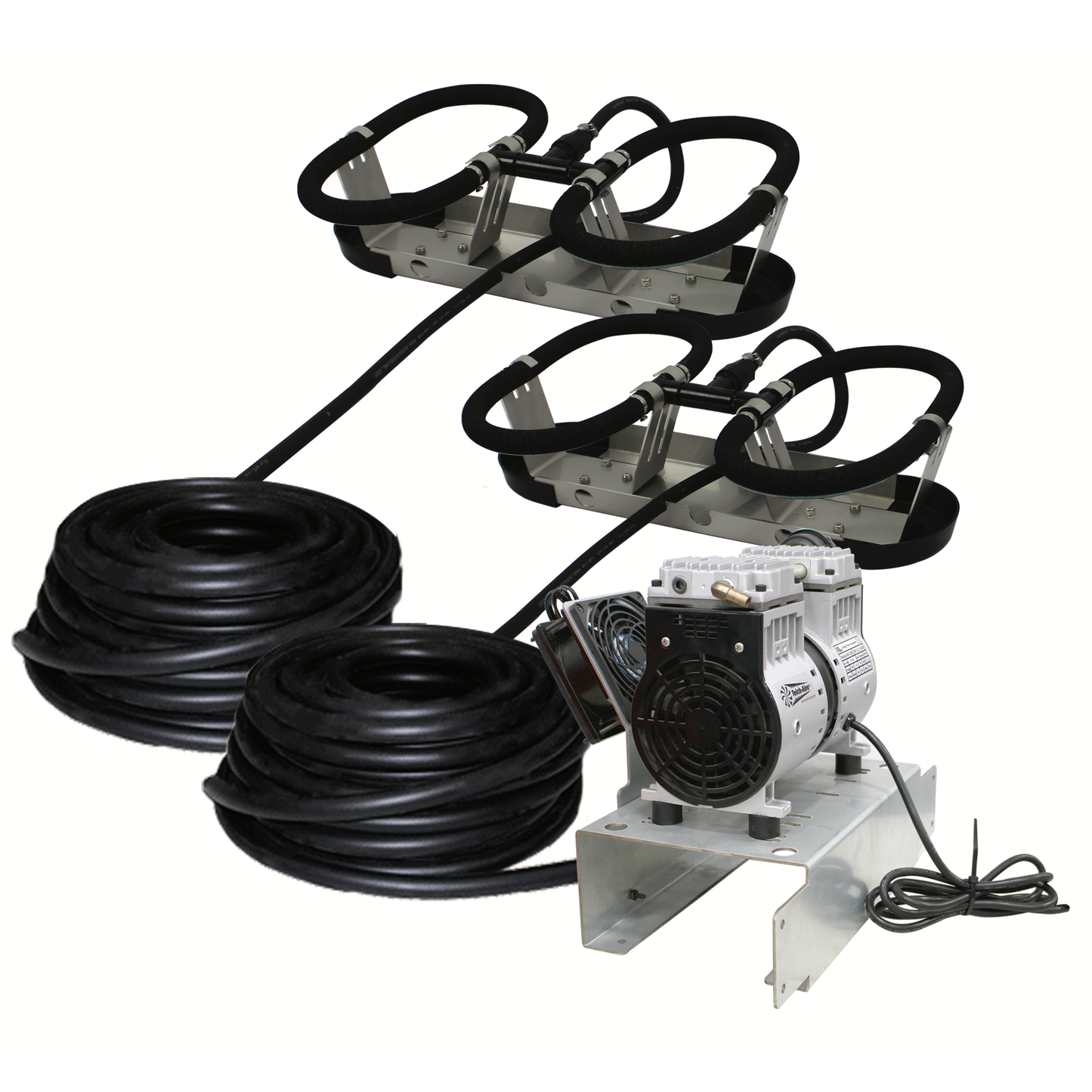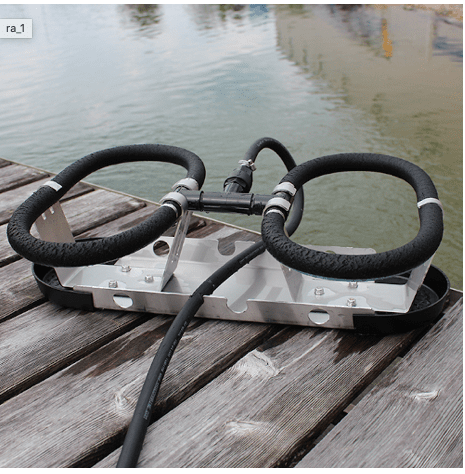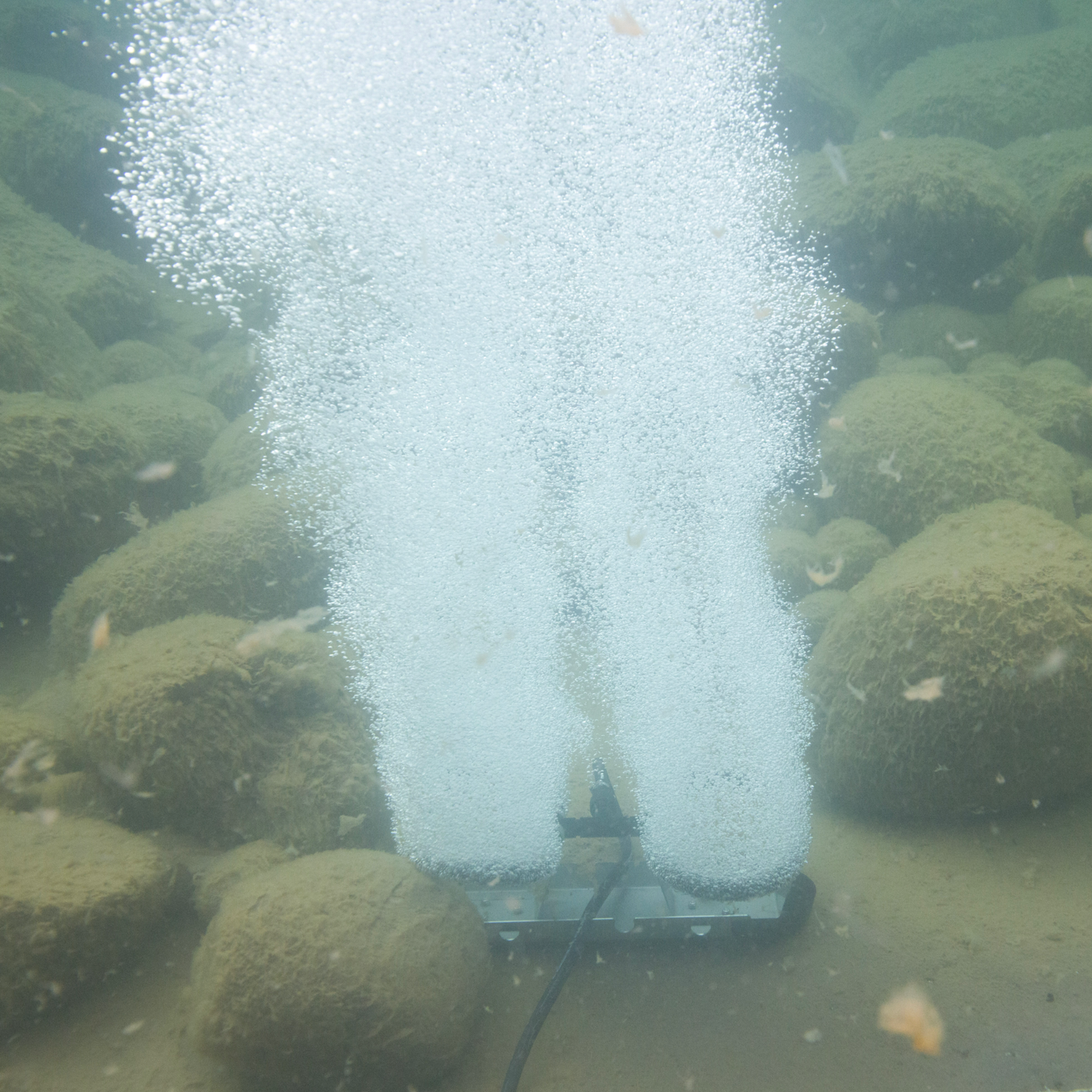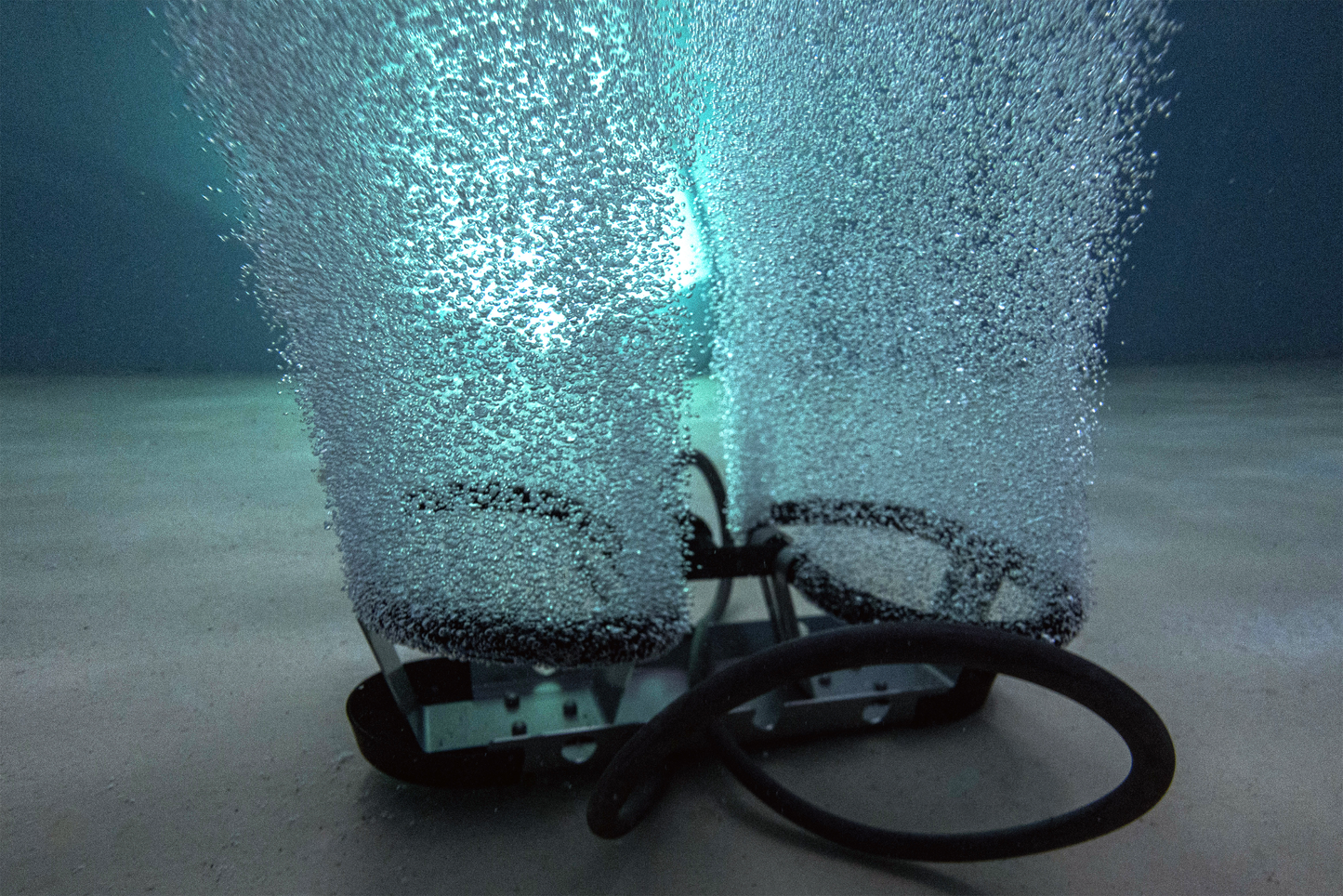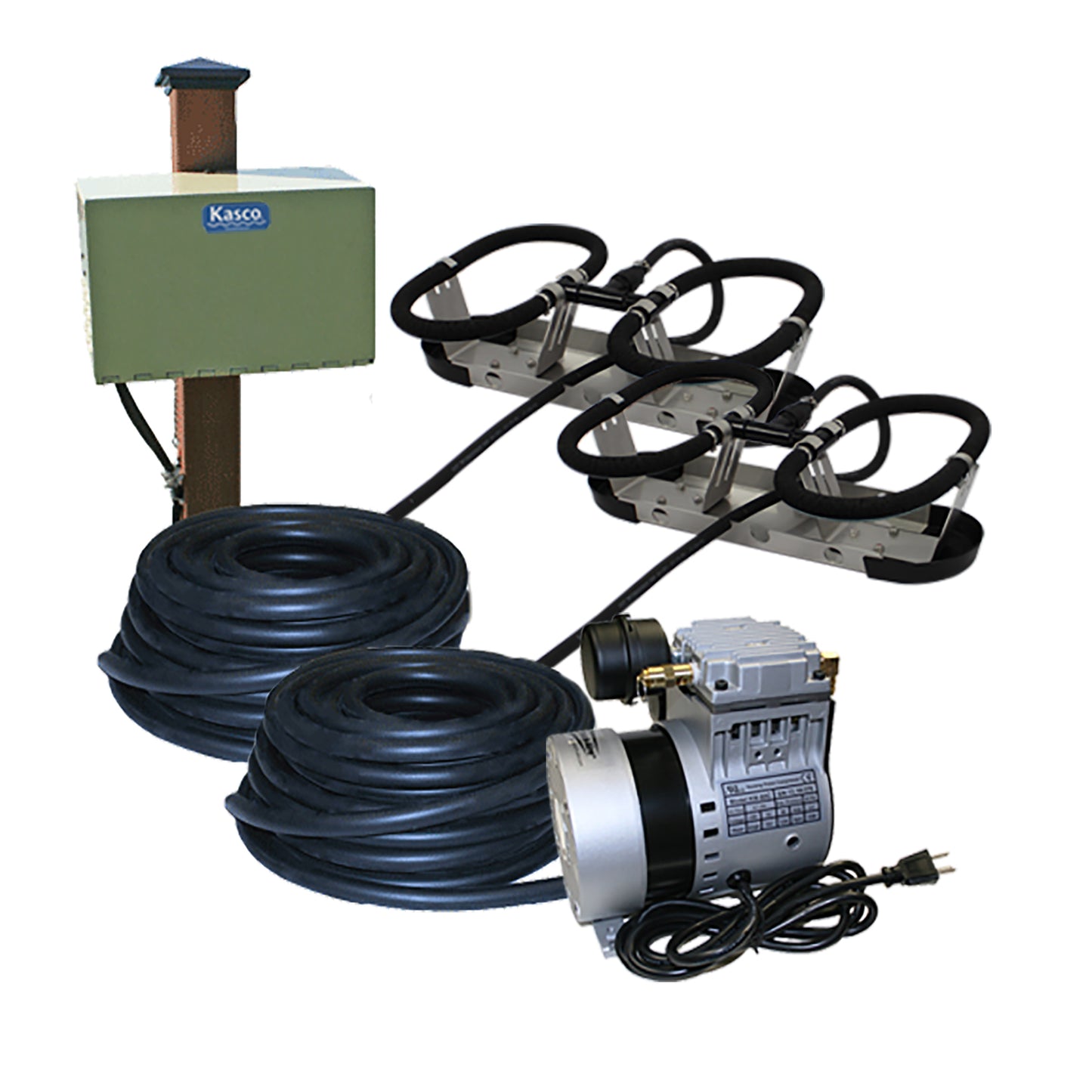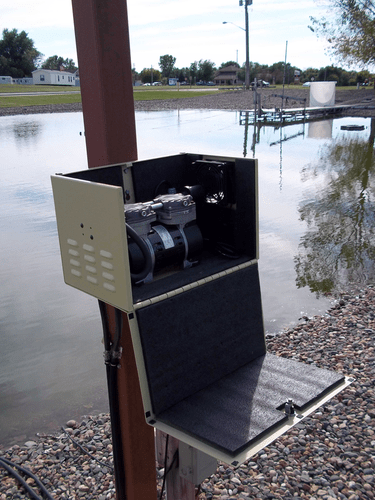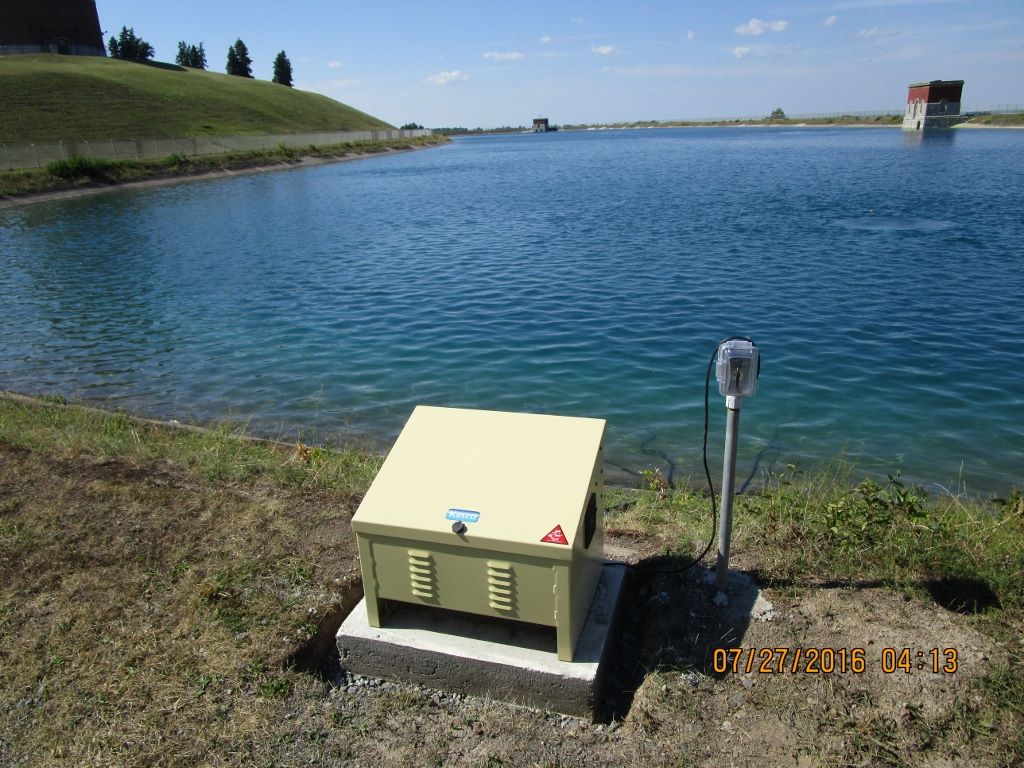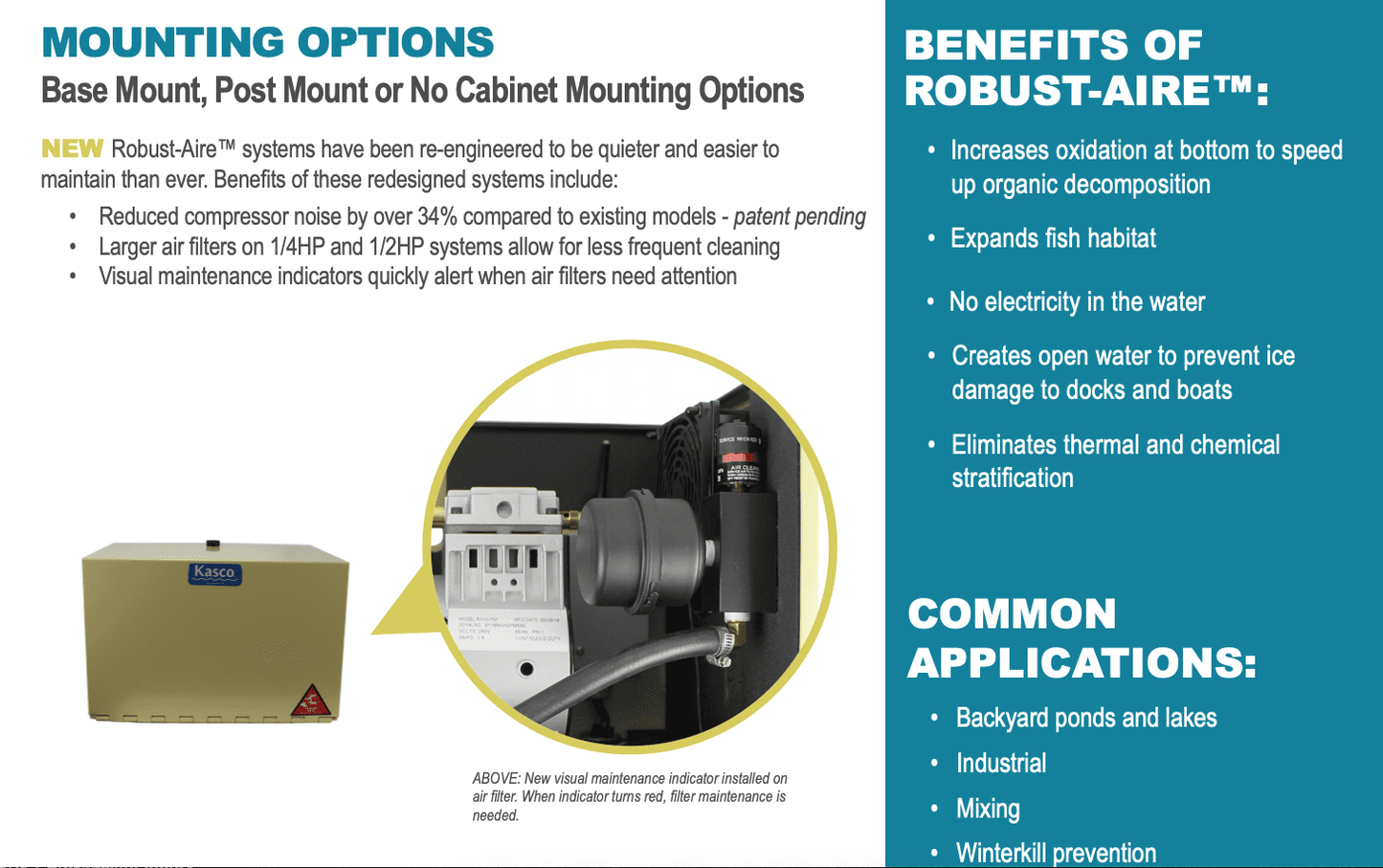 Kasco Robust Aire Aerator Kit: Pond Aeration Solution
Introducing the Kasco Robust Aire aerator kit, a high-performance aeration system designed for ponds ranging from 8 to 50 feet in depth. This efficient and reliable solution enhances water quality by oxygenating water, reducing unpleasant odors, nutrient levels, and muck accumulation, creating a healthier environment for fish, plants, and those around the pond.
Efficient and Safe Aeration
The Kasco Robust Aire diffuser operates with minimal pressure, generating fine air bubbles and covering large areas with low power consumption. Its raised design allows for optimal performance, while the secure tubing and check valve with Viton seals ensure safety and durability. With no electricity required in the water, this aerator is safe for use in swimming ponds and offers an unobstructed view.
Low-Maintenance and User-Friendly
Featuring a rocking piston compressor that requires less maintenance than other compressors, the Kasco Robust Aire aerator kit allows for most maintenance tasks to be carried out onshore or remotely. The large filters on compressors come with a maintenance indicator, alerting users when cleaning is needed.
Customizable Cabinet Options
No-Cabinet (1-3 diffusers)
Post Mount Cabinet (1-3 diffusers)
Base Mount Cabinet (1-6 diffusers)
Large Cabinet (7-12 diffusers)
Contact us to get professional advice on selecting the ideal cabinet option for your needs and expectations.
Common Applications
Backyard ponds & lakes
Industrial
Mixing
Winterkill prevention
Waterfowl protection
Key Features
Designed for depths 8 ft. and deeper
34% quieter than previous models
No electricity required in the water
Speeds up organic decomposition
Creates open water, preventing ice damage
Designed for continuous operation
Warranty
Compressor: 3 years
Tubing: 15 years
Diffuser: Lifetime
Cabinet: Lifetime