ITEM #: 2.3JF050
Sale price
$8,97400
Regular price
Unit price
per
Sale
Sold out
Estimated Arrival:
5 to 7 business days
View full details
Best Price Guarantee
Return Policy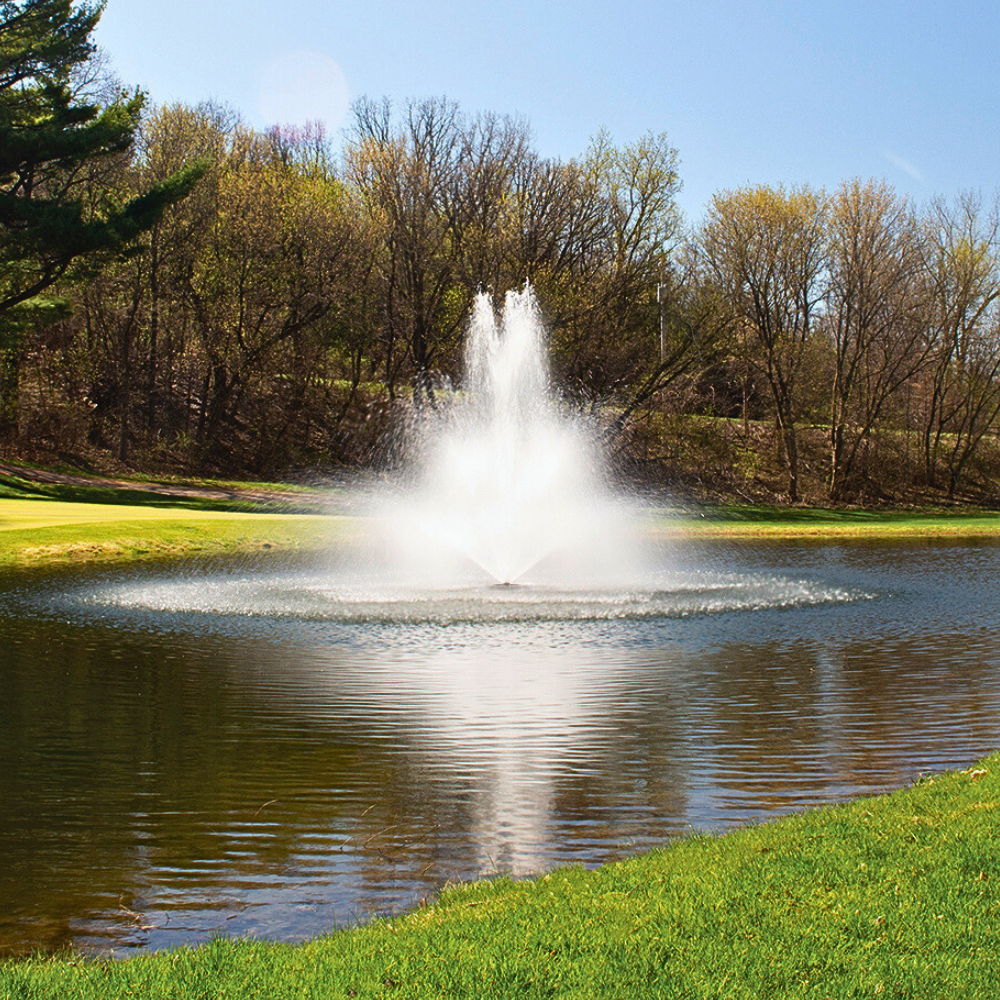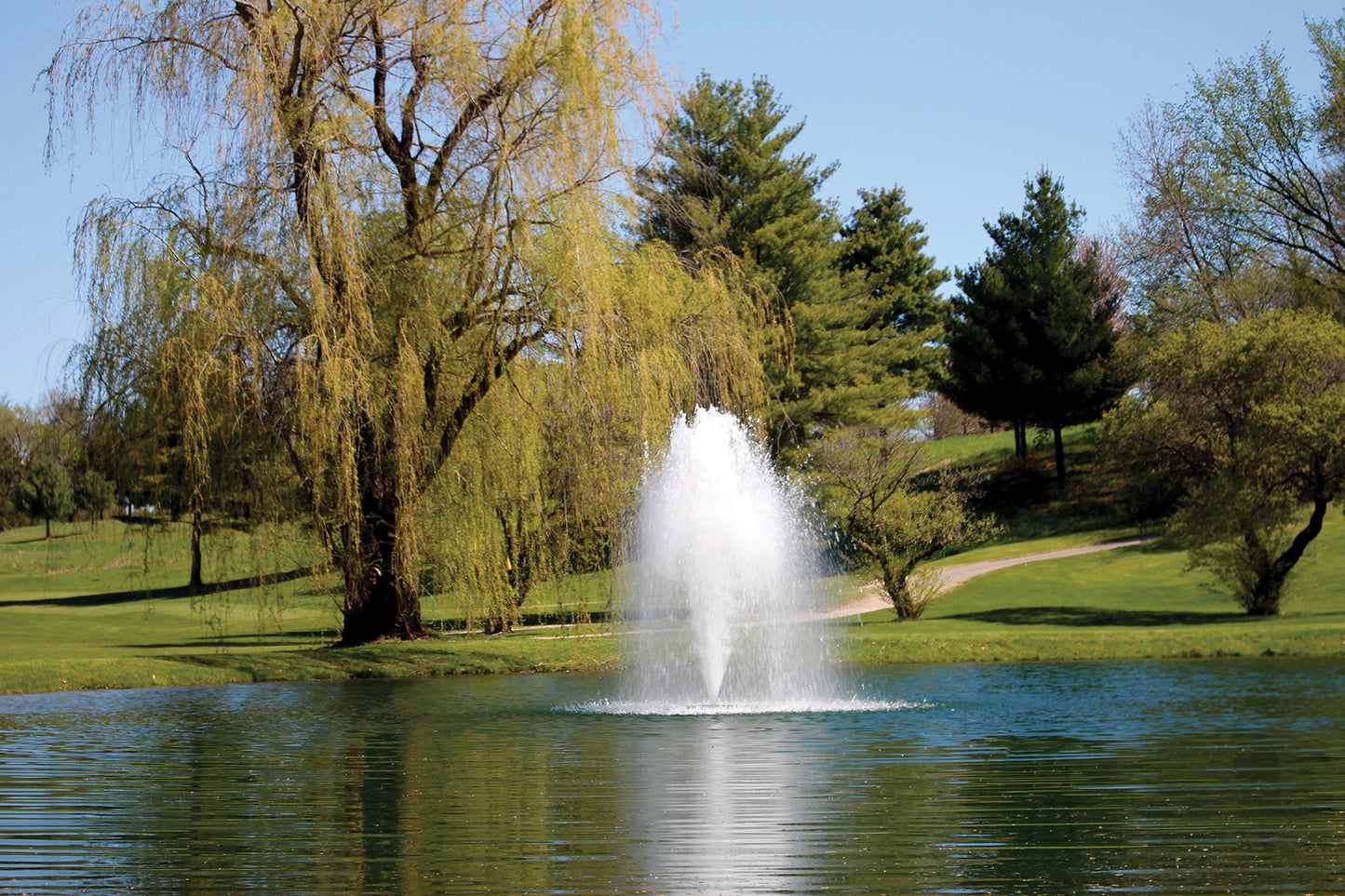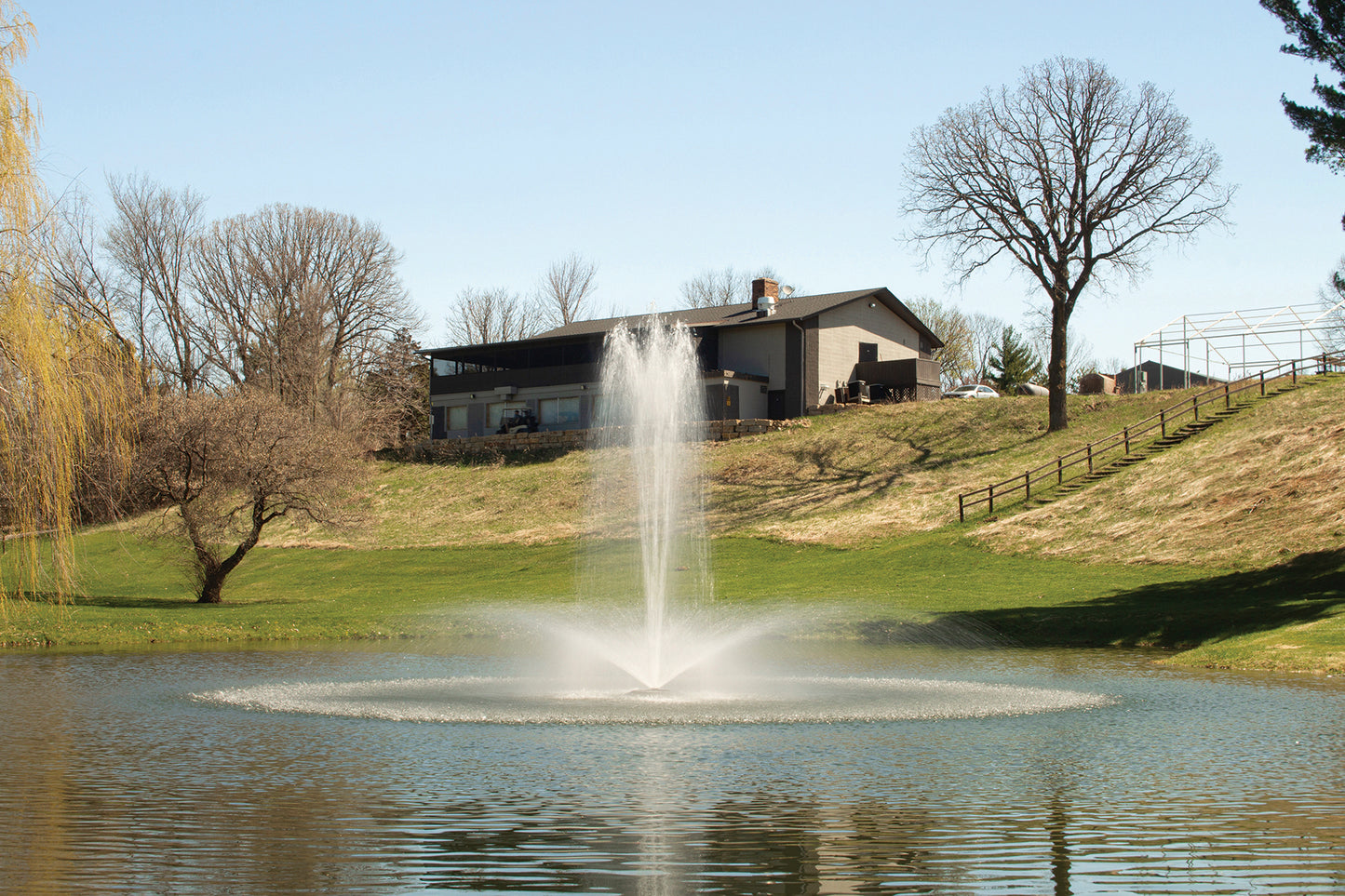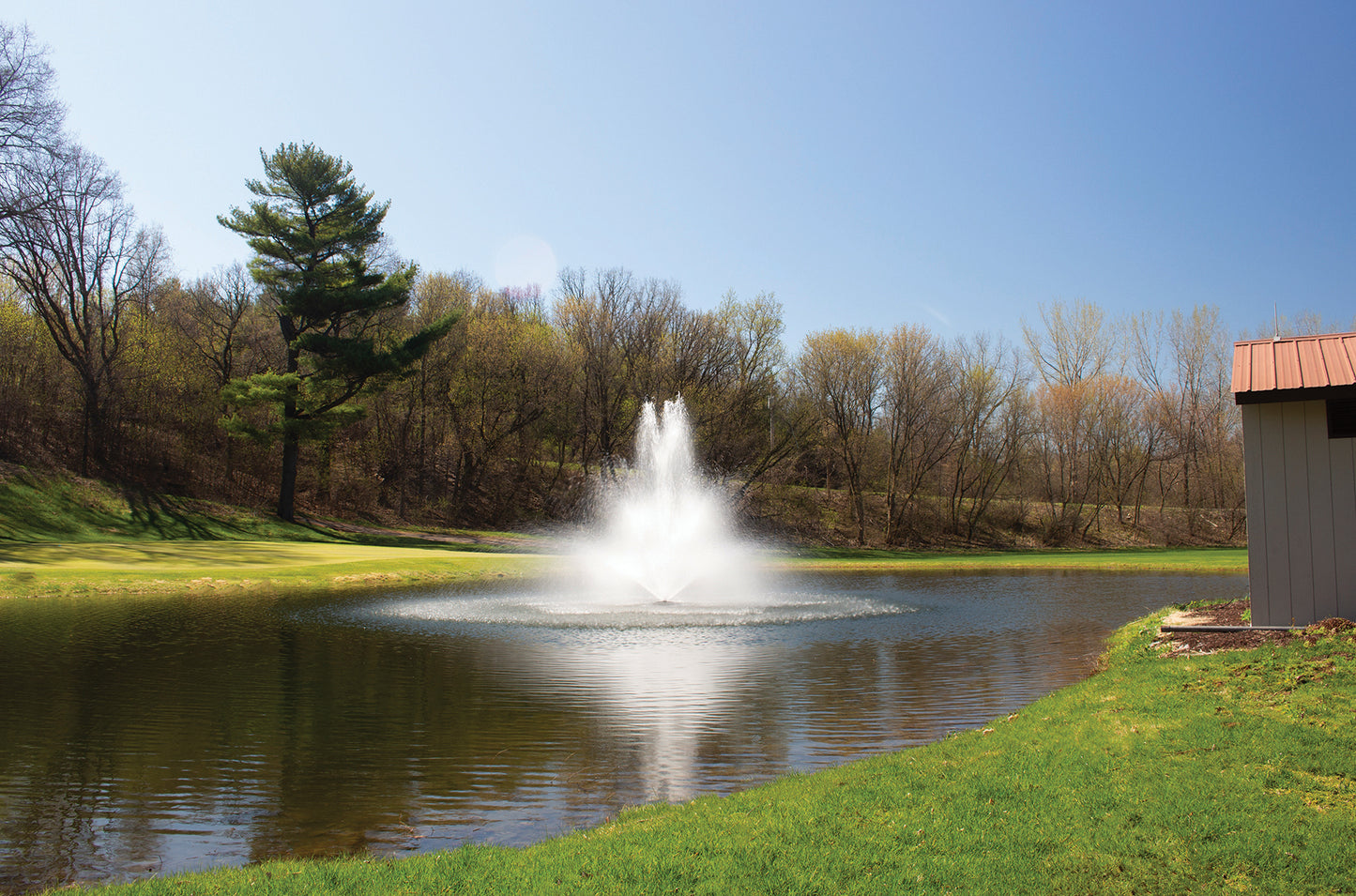 Upgrade Your Pond with the 2 HP 3 Phase Kasco 8400JF Decorative Pond Fountain
The 2 HP 8400JF Three Phase 2.3JF floating decorative fountains are perfect for larger ponds, providing not only a stunning visual display but also vital aeration for a healthy ecosystem.
Variety of Fountain Patterns
Choose from 6 different fountain patterns, ranging from 22 feet in height to over 40 feet wide. Easily interchange nozzles to customize the display to suit your preferences, pond size, or weather conditions.
Efficiency and Low Maintenance
Designed for efficiency and lower power consumption compared to competitors.
Minimal maintenance required, with motor housing needing cleaning only a couple of times a year at most.
Choose Your Power Configuration
Select between the 240V single-phase 8400JF, featuring a cutting-edge GFCB protected model C-85 control panel, or the 208/240Vac 3-phase unit with a GFCI protected 3-phase CF-3235 control panel.
Optional Fountain Lighting Package
Extend your enjoyment into the evening and nighttime by adding an optional fountain light package for a spectacular illuminated water display.
Key Features:
208-240V, single and three-phase options 
2HP operates in as little as 20 inches of water
Control panels feature human-rated GFCI protection
3-year warranty
Package Includes:
Motor unit
Float
Bottom screen
5 interchangeable nozzles
Control panel with GFCI protection
Mooring lines
Power cord
50Hz units include a motor unit, 15m mooring lines, multiple nozzles, and power cord