ITEM #: 13534
Sale price
$2,46900
Regular price
Unit price
per
Sale
Sold out
Estimated Arrival:
5 to 7 business days
View full details
Best Price Guarantee
Return Policy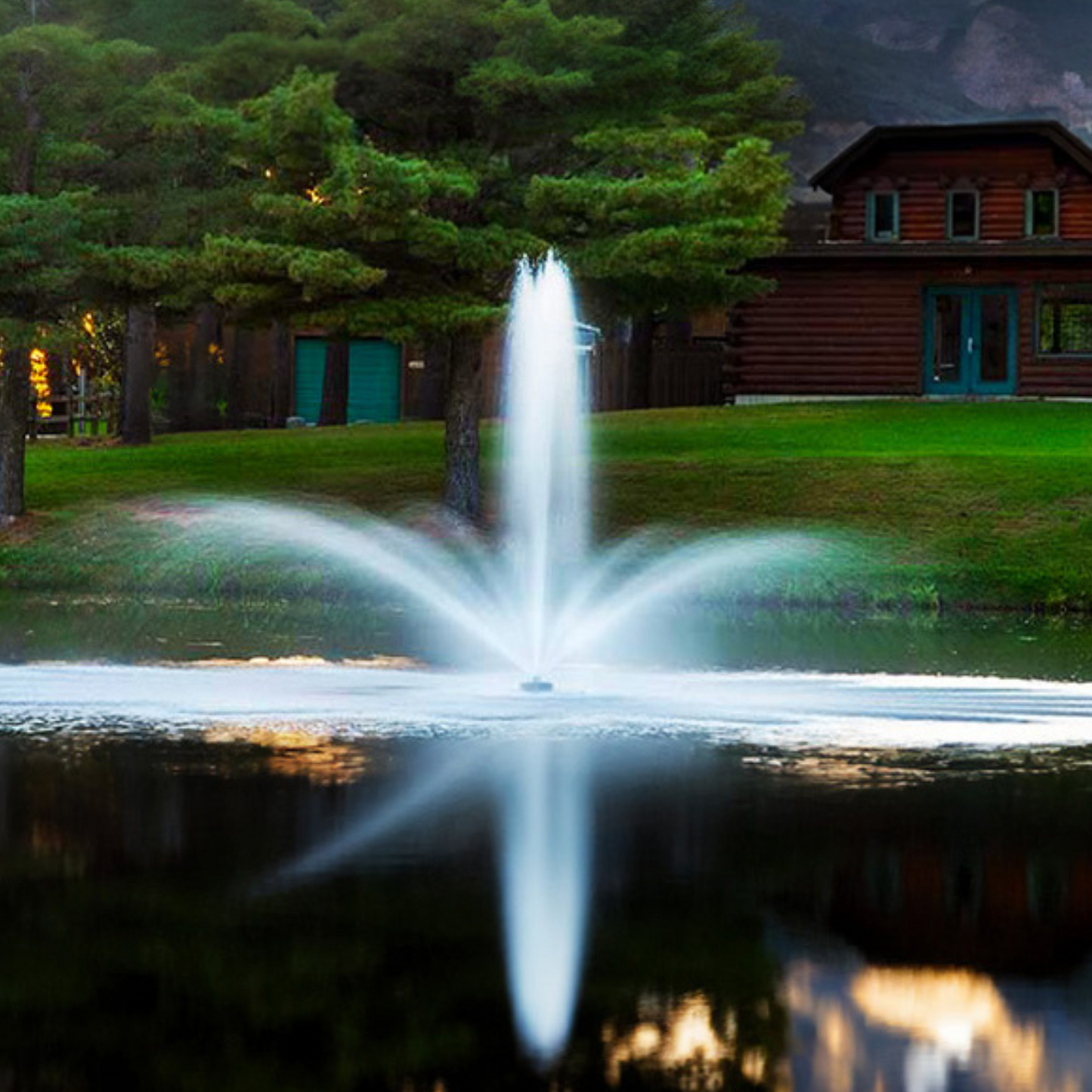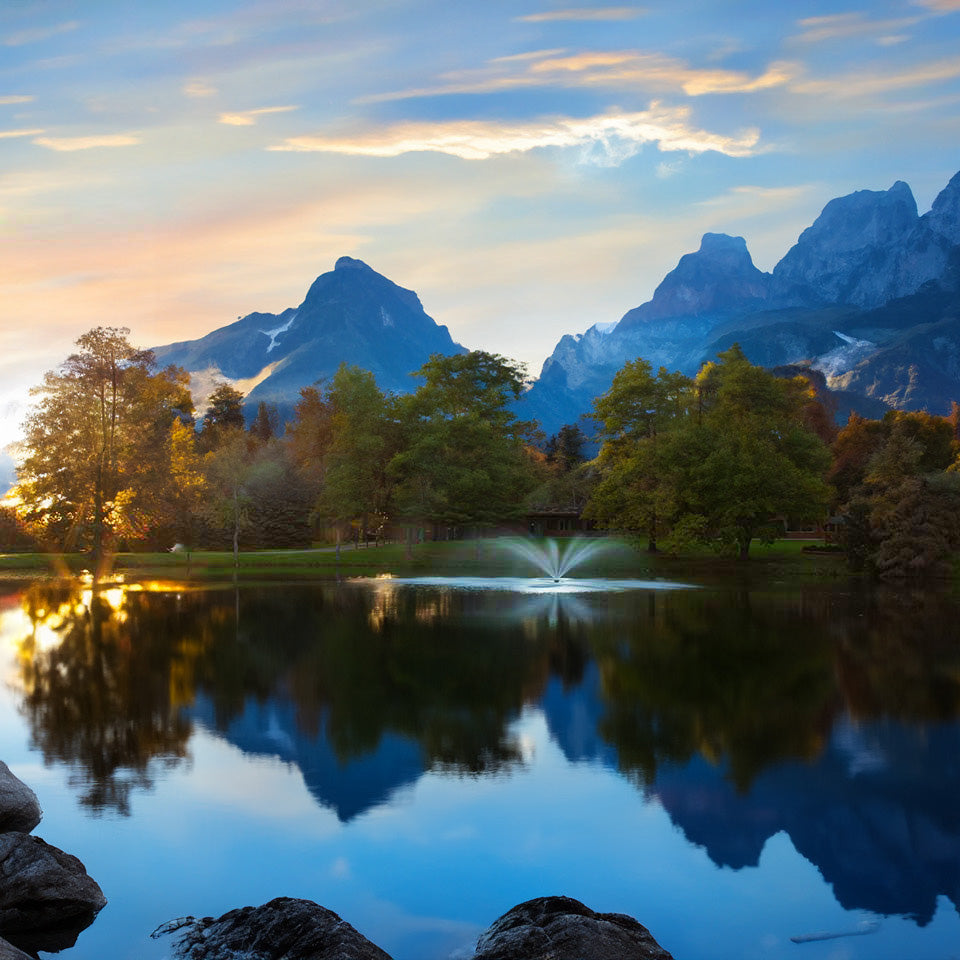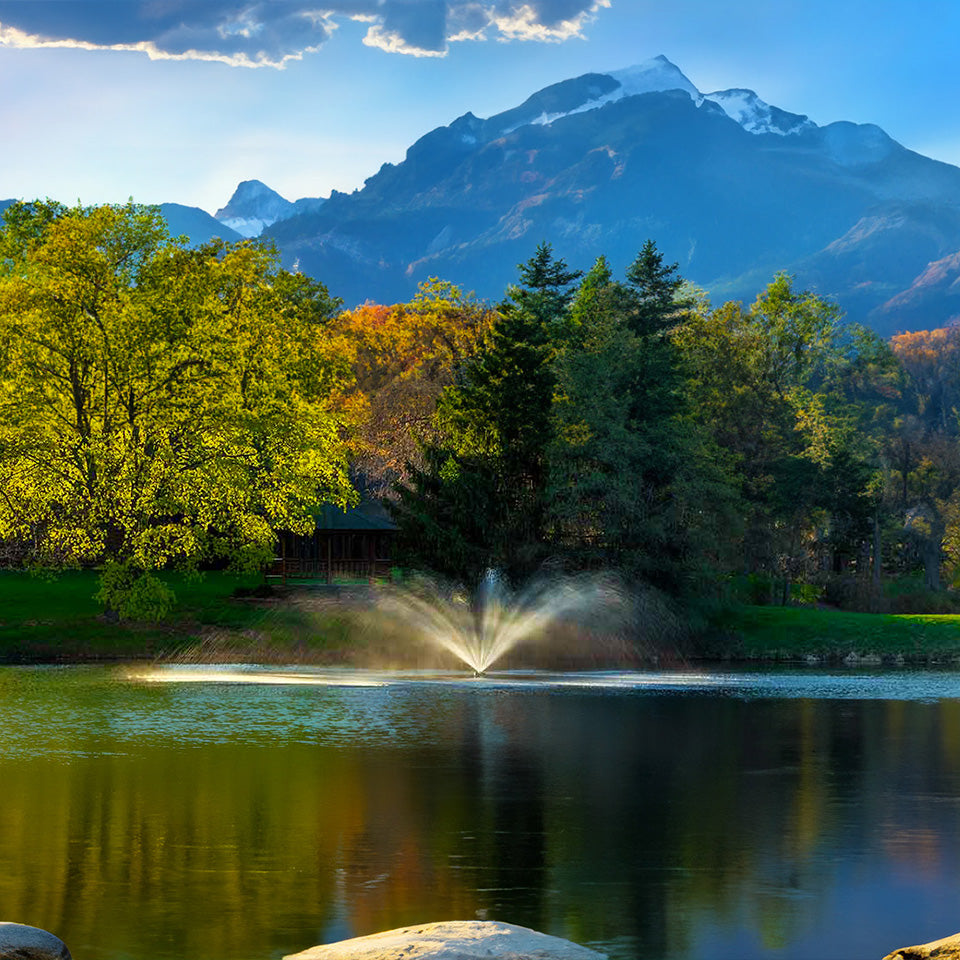 Introducing The Great Lakes Pond Fountain, a stunning product innovation from the reputed Scott Aerator Company. Available in powerful 3/4 HP and 1 HP options, this versatile fountain elevates the beauty of your aquatic space while contributing to its overall health. The fountain package includes five brass nozzles, each providing a unique water stream style and contributing to a more dynamic and pleasing pond or lakescape.
Your Aesthetic Choices: Unique Brass Nozzles
Baystone Nozzle: Emits a layered, elegant water pattern.
Rosewood Nozzle: Delivers a striking, cascading water stream.
Tudor Nozzle: Provides a broader, cascading water display.
Millbrook Nozzle: Creates a sophisticated, cone-shaped water show.
Gusher Nozzle: Presents a traditional, geyser-style fountain.
Each nozzle can be swiftly and easily swapped, offering an effortless way to customize your water feature.
Promoting Healthy Aquatic Environments
The Great Lakes Pond Fountain is more than an aesthetically pleasing water feature; it's a health-promoting addition to your pond. Its operation enhances water clarity, increases oxygen levels, and fosters a healthier aquatic ecosystem. Moreover, the fountain is environmentally conscious, manufactured using a stainless steel, oil-free, submersible motor and pump.
Easy Maintenance and Winterization
Scott Aerator has crafted its water features to eliminate costly and tedious winterization processes. With the Great Lakes Fountain, all you need to do is turn off the power supply and leave the fountain in the water throughout winter. No damage will occur in sub-zero conditions. When spring arrives, simply turn the power back on and enjoy your fountain again.
American Quality and Warranty
Proudly manufactured in the USA, the Great Lakes Pond Fountain comes with an unconditional 5-year motor warranty, ensuring your peace of mind.
Features and Options
The fountain includes 100 feet of submersible, 10-gauge cable, with longer lengths available if needed. The Great Lakes Pond Fountain is designed for use in fresh or saltwater and can be ordered with or without lighting options. Experience the perfect blend of functionality and elegance with the Scott Aerator's Great Lakes Pond Fountain.