ITEM #: 13000
Sale price
$2,08900
Regular price
Unit price
per
Sale
Sold out
Estimated Arrival:
5 to 7 business days
View full details
Best Price Guarantee
Return Policy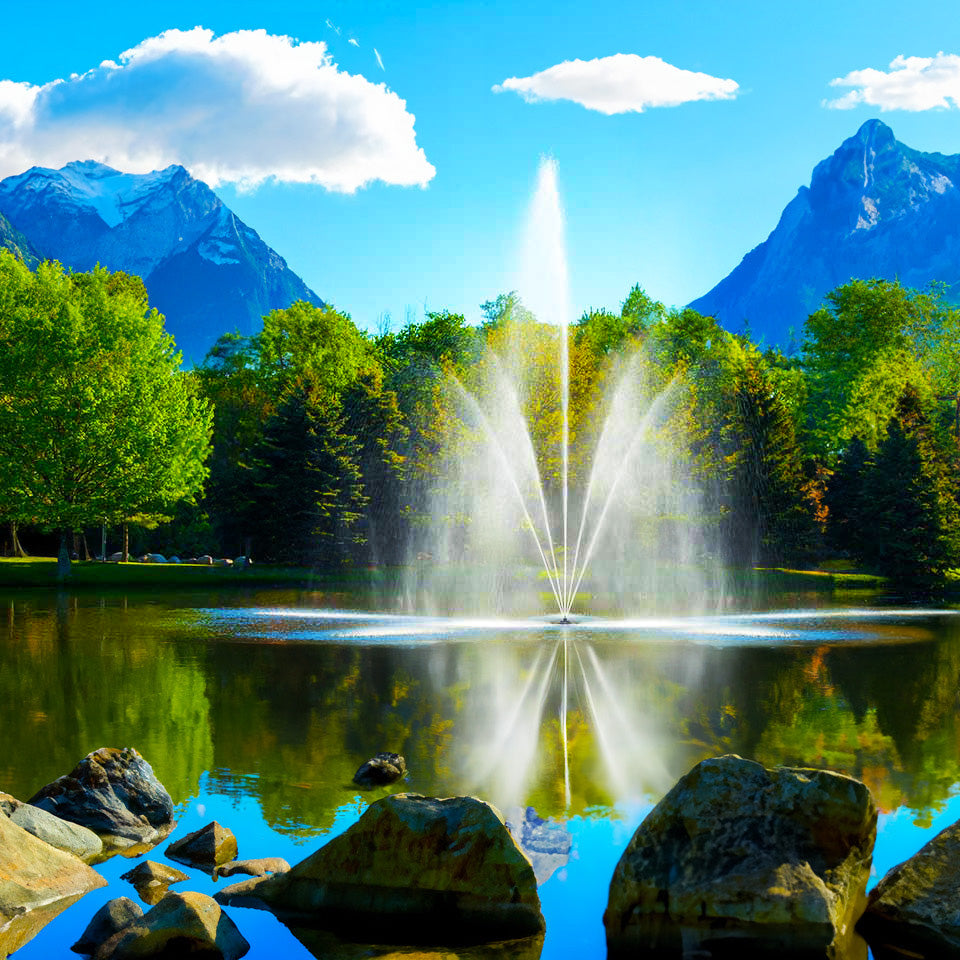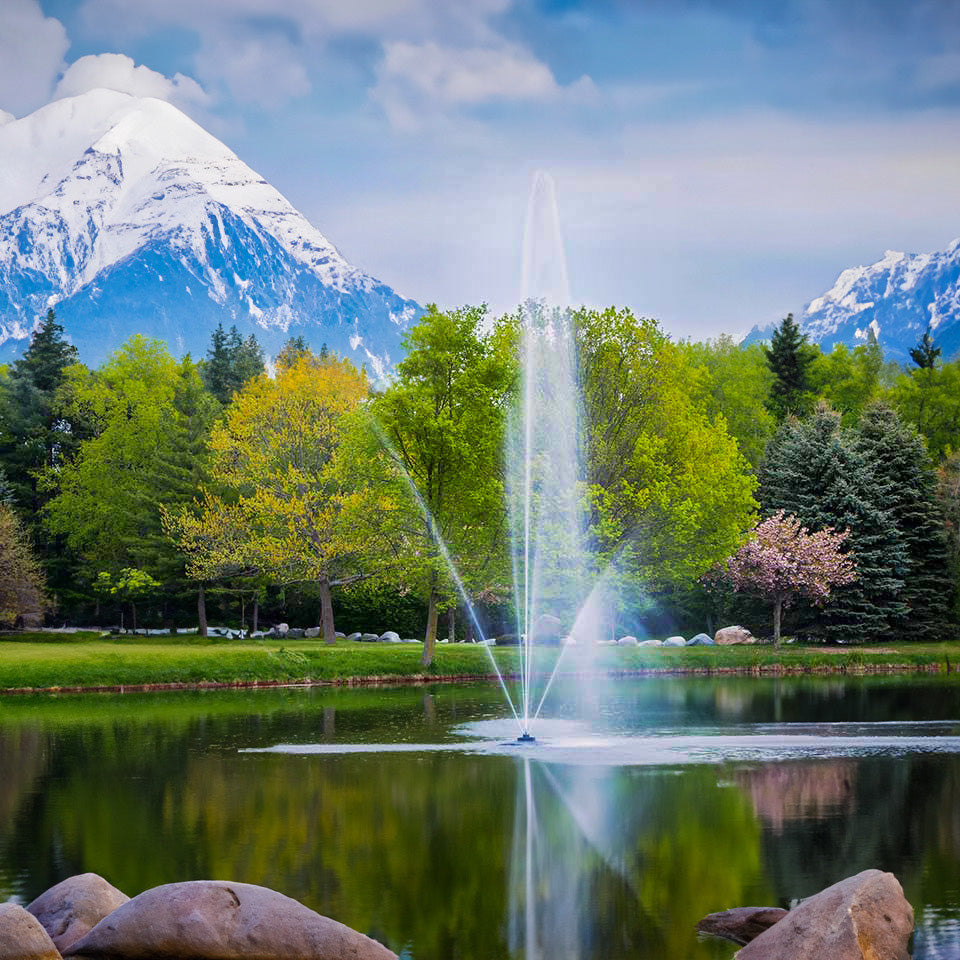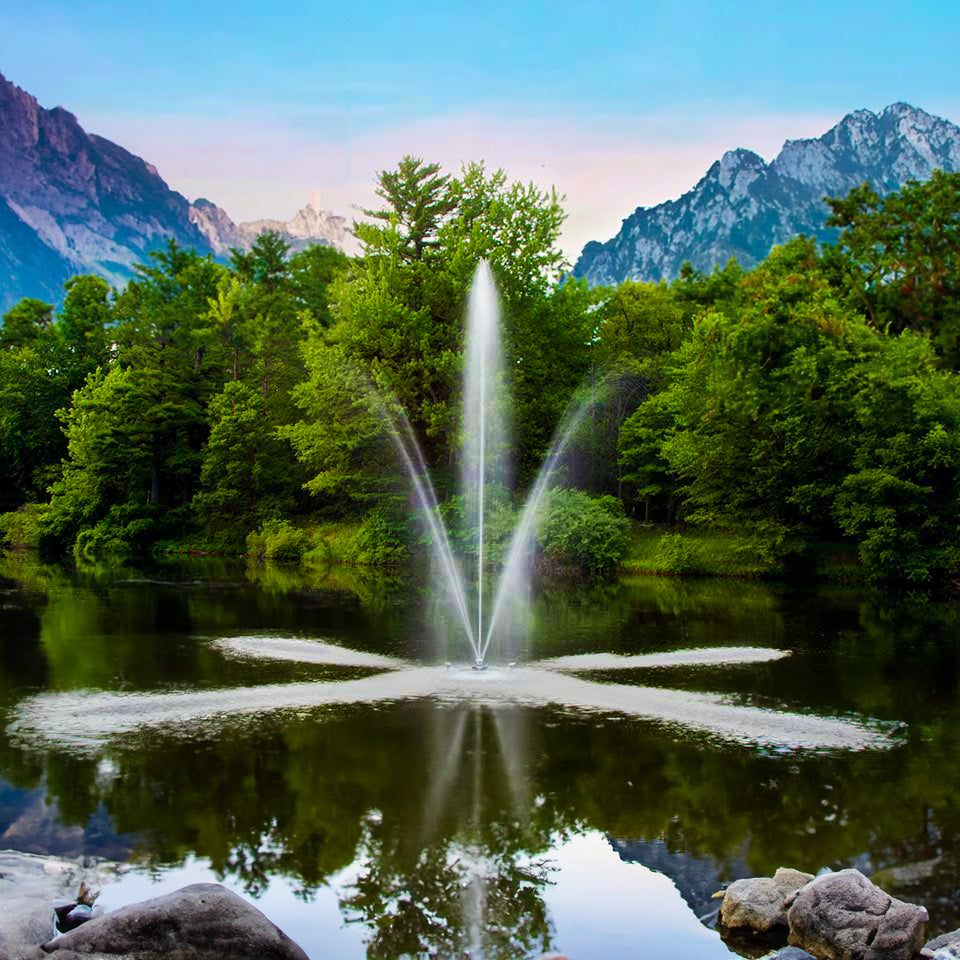 Introducing the Clover Pond Fountain from Scott Aerator, available in efficient 1/2-hp and powerful 1-hp variants. This exquisite fountain presents a remarkable cascade of water, offering a captivating visual display and soothing sounds.
Your Clover Fountain Variants
1/2-hp Clover Fountain: The centerpiece brass nozzle projects water up to 20 feet high, complemented by distinct side nozzles spraying water more than 15 feet at a 45-degree angle. This unit includes 70 feet of submersible, 12-gauge cable. When upgraded with the optional 1½-hp oil-free motor, the main stream reaches over 40 feet, with side nozzles exceeding 20 feet.

1-hp Clover Fountain: With increased power, the main water stream from the central brass nozzle of this Clover variant reaches a height of 30 feet. The side nozzles contribute to the spectacular display by projecting water to an impressive 18 feet. This unit is delivered with 100 feet of submersible, 12-gauge cable.
Healthful Aquatic Environment
The Clover Fountain isn't just about aesthetics. It also contributes to a healthier pond ecosystem by promoting high oxygen transfer rates and significant water circulation. This aids in maintaining water clarity and supports aquatic life.
Environmentally Conscious and Quality Certified
Echoing the environmentally friendly ethos of Scott Aerator, the Clover Fountain incorporates a stainless steel, oil-free submersible motor, making it a sustainable choice for your pond. Manufactured with pride in the USA, the Clover Fountain carries an unconditional 5-year motor warranty, underlining our commitment to quality.
Features and Options
Clover Fountains are available with greater cable lengths upon request and can be ordered with or without lighting options to best suit your needs. Experience the combination of beauty, power, and functionality with the Scott Aerator's Clover Pond Fountain.