ITEM #: EWLR2
Sale price
$21149
Regular price
Unit price
per
Sale
Sold out
Estimated Arrival:
5 to 7 business days
View full details
Best Price Guarantee
Return Policy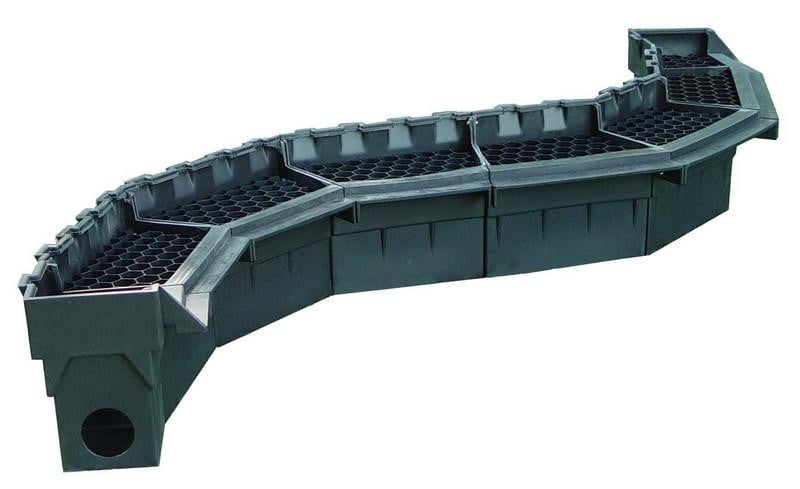 This set up for 2" Pipe of Easypro Waterfall Spillway Left and Right Ends is the first expandable waterfall spillway on the ponds and fountains market.
Whatever is the shape of your feature, it will manage with its straight, inward and outward curving sections that can be adjusted to your needs. This reliable, versatile system has already been used to build waterfalls up to 34' wide.
Due to the shipping constraints, curved spillways and spillways over 50" come unassembled while straight spillways of 18", 34" and 50" can come assembled. The rest, that is the straight, inward and outward pieces are interchangeable so they can be used in various random combinations - whichever way you need them.
With the help of inward curving pieces, you will be able to create an impressive concave waterfall, while outward curving sections will make a wonderful peninsula of water falling off three sides. If you combine inward and outward, you will get a stunning waterfall shaped like an "S".
There are dual bulkheads included that allow incoming water from one or both ends. If you only want it incoming from one end, you will have a plug to put it in whichever end is not in use.
The spillways are meant to stay inside the liner which reduces the risk of leaking. The assembly is extremely easy and there's no need for drilling.