ITEM #: LA2
Sale price
$59900
Regular price
Unit price
per
Sale
Sold out
Estimated Arrival:
5 to 7 business days
View full details
Best Price Guarantee
Return Policy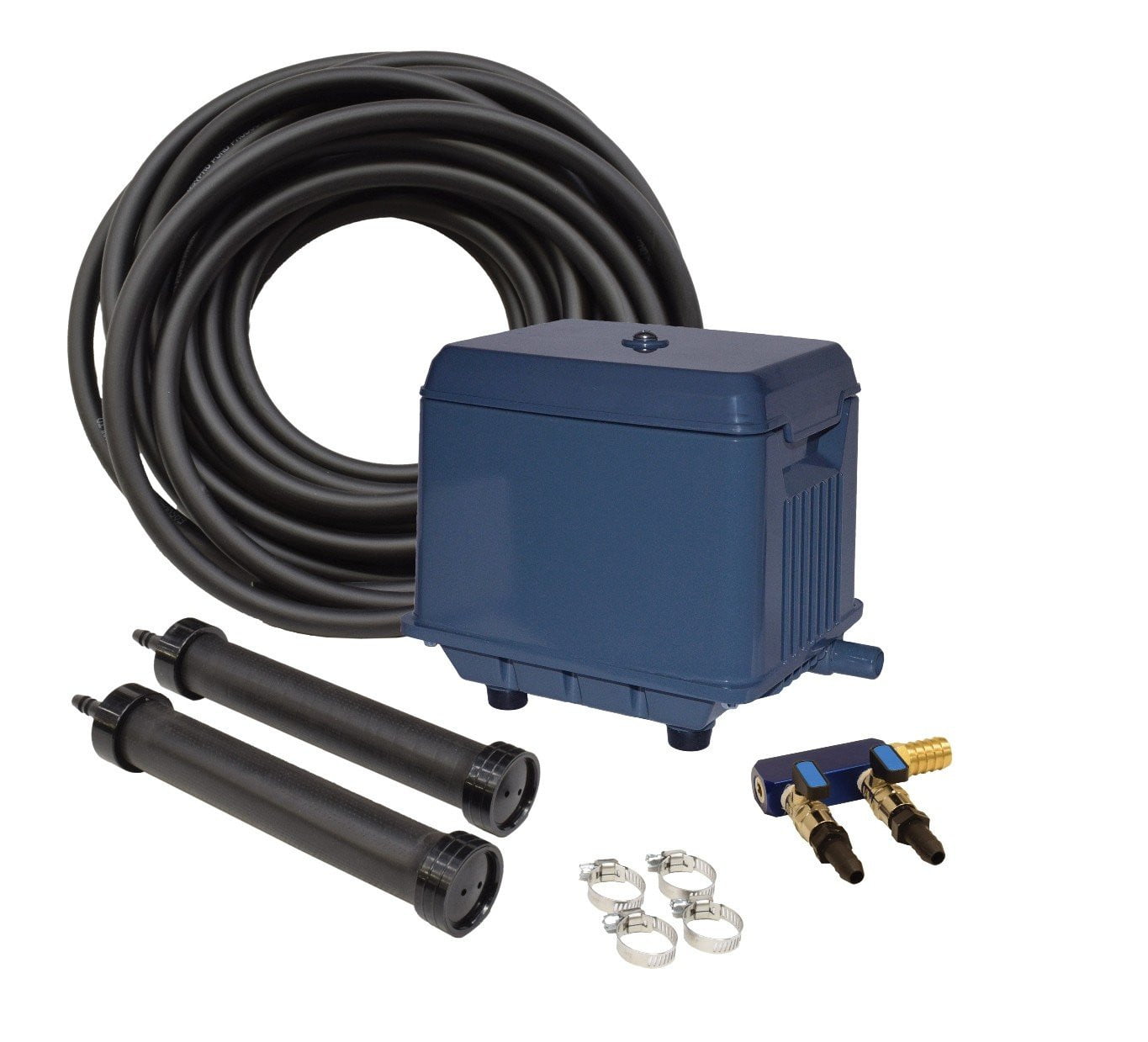 Secret To Pond Excellence
If you want to ensure that the water in the pond remains crystal clear and that the esthetic value of the pond doesn't worsen with time, you should purchase an aerator. A KLC Koi Pond Aerator is an excellent choice if you are looking for a model that will be great when it comes to water aeration, but also de-icing. The dual linear diaphragm compressor will provide maximum air output all year round. This energy-efficient device won't ruin your rest next to the pond, as it is very quiet. On top of that, it won't hurt fish, or other animals in the pond - there won't be electricity in the water. You will also receive a 3-year warranty.
Features:
Energy-efficient - uses only 36 watts!

Designed or ponds 2000-15000 gallons, though the exact maximum pond size depends on several factors, f.e. the fish load.

Maximum depth 6'

2.1 cfm

115v
Kit includes:
KLC40 compressor with a 6' power cord

Two rubber membrane diffusers

50' of 3/8" Quick Sink tubing

Two Valve air splitter, connectors and fittings
Documents:
Instructions
Owners Manuel
Spec Sheet