ITEM #: KM-120C
Sale price
$85100
Regular price
Unit price
per
Sale
Sold out
Estimated Arrival:
5 to 7 business days
View full details
Best Price Guarantee
Return Policy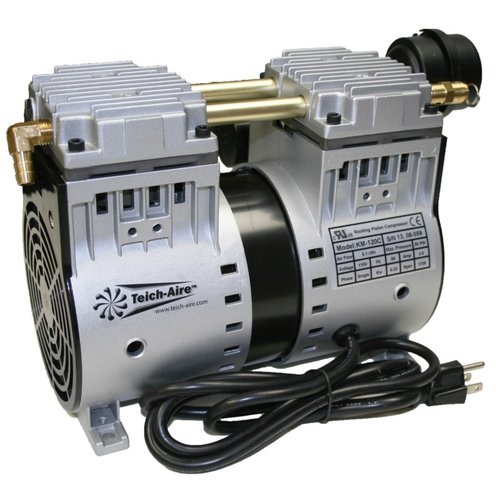 With so many different air compressors available on the market, finding one that will serve you a long time, but which one will also pack a lot of power might be quite difficult. Thankfully, Kasco's Teich-Aire Rocking Piston Compressor is great when it comes to all heavy-duty operations. It can run continuously or intermittently, and it is oil-free. It will serve you well if you want to make sure that the water is properly aerated in your pond, but also to other deep-water applications. This product comes with a 40 PSI pressure relief valve, vibration mounts, intake air filter assembly, and a brass hose fitting that allows you to implement this model into the aeration system. On top of that, a 6-feet power cord, thermal overload protection, and a ramped internal valve plate are included. You'll be able to restart the compressor under load in case of a power failure. Depending on your needs, you can choose one of the several variants - on our website, you can find ¼, ½, and ¾ HP.
Features include:
Oil-less piston

Intermittent or continuous operation

2 power options are available - 115V or 230V and 50 Hz or 60 Hz

Safety Tested: ETL listed to UL and CSA standards, CE marked (the KM-200C does not carry CSA recognition)

Very quiet

Doesn't require much maintenance

The unit comes with a 3-year warranty

A 6 ft. power cord

Thermal overload protection

Ramped internal valve plate

A 40 PSI pressure relief valve

Intake air filter

Brass hose fitting