ITEM #: 772100
Sale price
$32100
Regular price
Unit price
per
Sale
Sold out
Estimated Arrival:
5 to 7 business days
View full details
Best Price Guarantee
Return Policy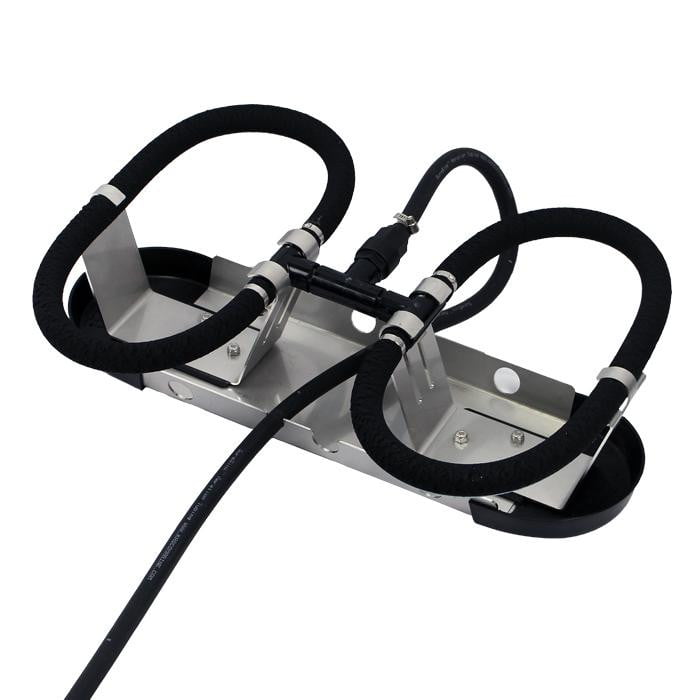 Secret To Pond Excellence
The NEW Robust-Aire diffuser design uses an easy to assemble, self-weighted, stainless steel base that lands upright every time. The built-in strain relief is much easier to use, with no hardware required while providing the same holding strength. In addition, custom edge guards are included to protect lined ponds. The updated diffuser heads can easily be integrated into older systems with no issue or difference in performance. All the barbed connectors, adapters, and clamps are already provided.
Common applications include backyard ponds & lakes, industrial, mixing, winterkill prevention, waterfowl protection, and more. All Robust-Aire™ diffused aeration systems are available with an optional remote manifold allowing you to install the compressor up to a mile away from the water's edge.
Additional benefits include:
No electricity in the water

Effective in depths 8 ft. -50 ft. (2.5M-15M)

Backed by a 2 year warranty
This diffuser will ensure that there is a continuous water movement and no stagnation. It means that the conditions in the lake will be perfect for the development of a healthy ecosystem. Remember that water aeration is key if you want the water to remain clear. If you have any additional questions about this product, don't hesitate, and ask us!