ITEM #: LED6C11050
Sale price
$1,84400
Regular price
Unit price
per
Sale
Sold out
Estimated Arrival:
5 to 7 business days
View full details
Best Price Guarantee
Return Policy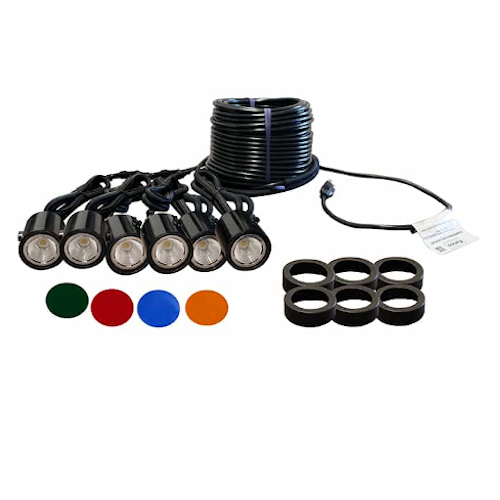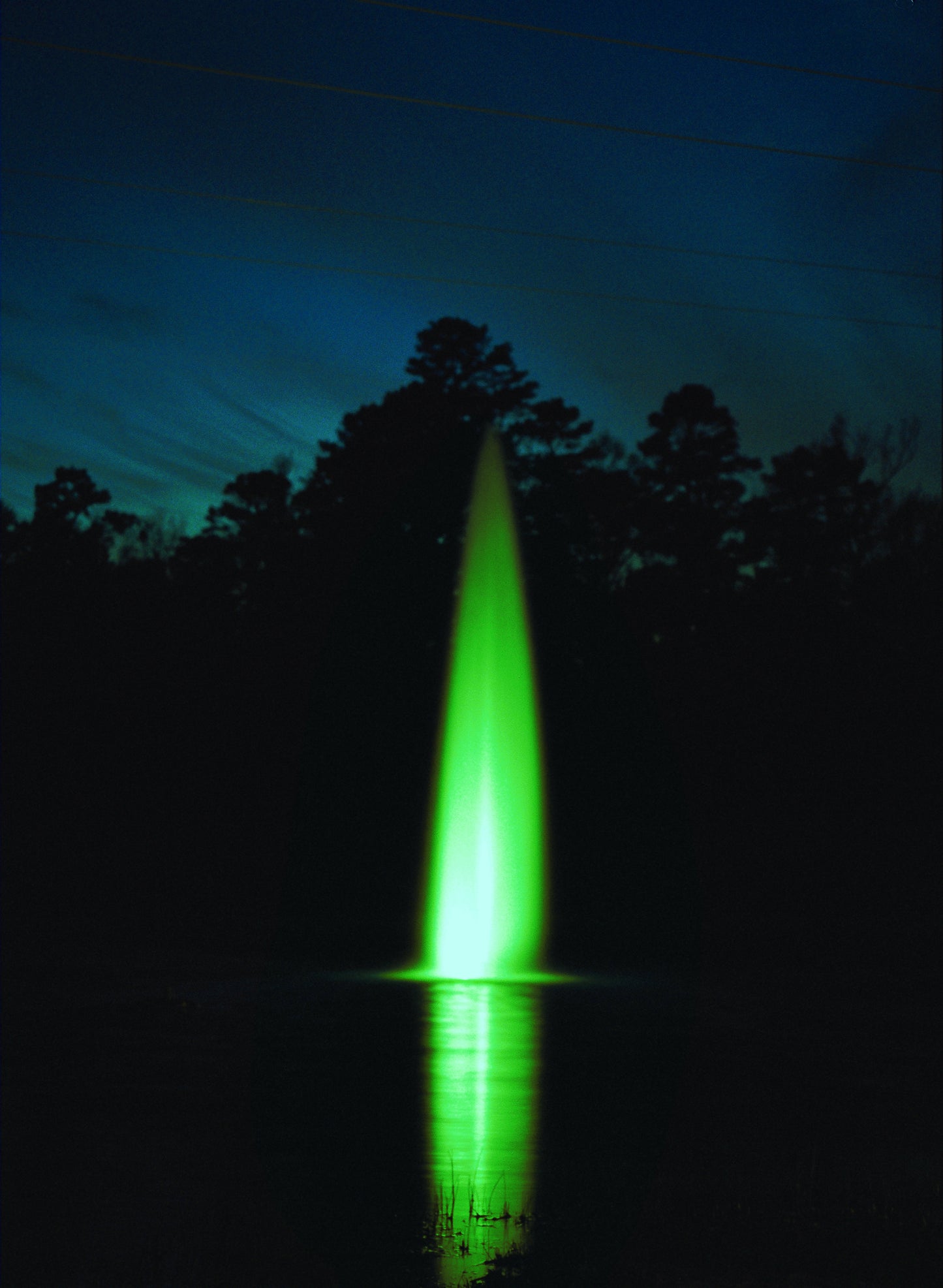 There's something magical about pond fountains that are illuminated during the night - it gives the space around it an atmosphere of mystery. You can bring these amazing night time effects to your backyard with Kasco's 6 Light Fountain Lighting Kit is your best choice.

The kit can be installed on Kasco's fountains  2 HP to 7.5 HP. Materials used to produce it are of good quality, non-corrosive and salt-water ready.
The use of LED lights results in a natural glow and warm-toned light. The kit included 6 colors you can choose from - white, blue, amber, red, green and pink. The fixtures are permanently sealed with bulbs that should last for 50.000 hours. When it comes to the yearly bulb replacement, there is no labour, no gaskets and no bulb expense involved.

The Kasco LED lights are very efficient - one fixture uses as little as 9 watts of power. In comparison to other LED alternatives and halogen available on the market, they offer you the best value at a lower price. What's more, each fixture comes with a waterproof connector, which means that it won't be necessary to change the whole set if one fixture stops working.

The 6 Light Fountain Lighting Kit is perfect for pond fountains from 2HP to 7.5HP, and it includes everything that you need to have to install it. Important - the fountain and light kit are sold separately.
Package Includes:

6 fixture kit
Snap-on light clips make installation even easier
Power cord
Colored lenses
Lens caps
Features:
Displays white and includes red, green, blue, and amber lenses with lens caps
Offered as 4-fixture kit for non-Kasco units
Cord lengths up to 500 ft.
Runs on 120VAC 60Hz power
Each 11-watt fixture is rated at 910 lumens
2-year warranty