ITEM #: 51VFX100
Sale price
$7,71900
Regular price
Unit price
per
Sale
Sold out
Estimated Arrival:
5 to 7 business days
View full details
Best Price Guarantee
Return Policy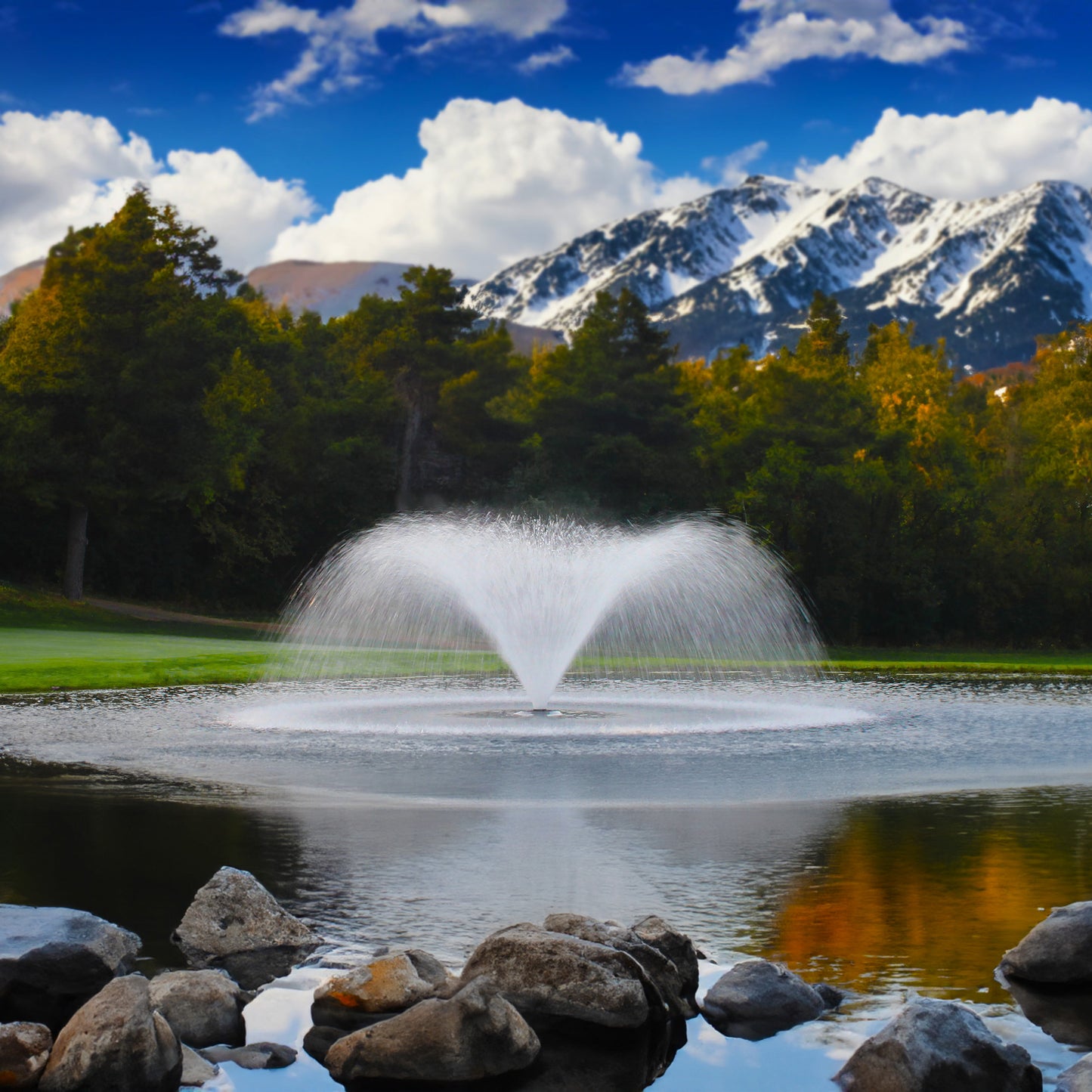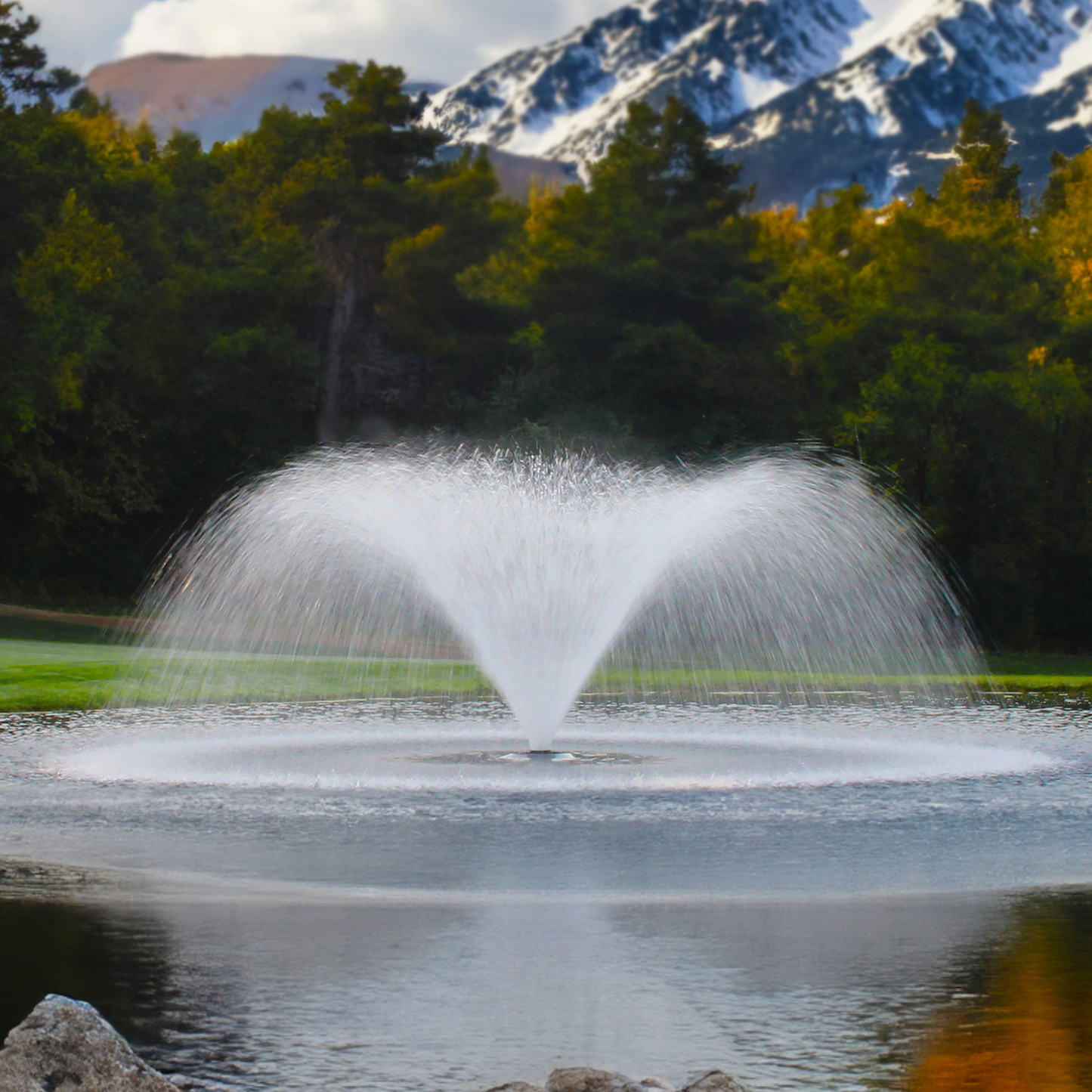 Kasco VFX 5 HP Pond Fountain: Stunning Aeration Solution for Large Ponds
Experience the captivating combination of beauty and functionality with the Kasco VFX 5 HP Pond Fountain. This elegant "V-shaped" fountain display enhances large ponds while ensuring superior aeration benefits, making it an ideal choice for various applications.
Classic "V-Shaped" Display and High-Flow Aeration
Standing 9' tall and 34' wide, the Kasco VFX 5 HP Fountain creates a mesmerizing "V-shaped" pattern, pumping around 800 gallons per minute. Its powerful engine delivers exceptional oxygenation, improving water quality in large ponds. Capable of operating in water as shallow as 26", this fountain is both easy to install and energy-efficient.
Customizable Cord Lengths and Optional Accessories
Choose from six cord length options, ranging from 100' to 400', to suit your specific needs. Enhance the nighttime display with optional WaterGlow Light Kits, featuring snap-on clips for simple installation (purchased separately).
Low-Maintenance and Safety-Tested Design
This fountain boasts a clog-resistant, water-deflecting nozzle design and meets UL and CSA Safety Standards. Maintenance is minimal – simply clean the motor housing once a year and replace the sacrificial zinc anode when corroded. Enjoy peace of mind with the included three-year warranty.
Features:
Single phase 210V - 230V (call for three-phase pricing)
5HP operates in as little as 26 in. of water
1-piece tapered float for easy installation and sleek appearance
3 Year Warranty
Package Includes:
Motor unit
Float
Bottom screen
Control panel with GFCI protection
Power cord
Mooring lines
Transform your large pond with the Kasco VFX 5HP Pond Fountain, providing an eye-catching display and essential aeration for a healthy aquatic environment.