ITEM #: LED3C11050
Sale price
$92300
Regular price
Unit price
per
Sale
Sold out
Estimated Arrival:
5 to 7 business days
View full details
Best Price Guarantee
Return Policy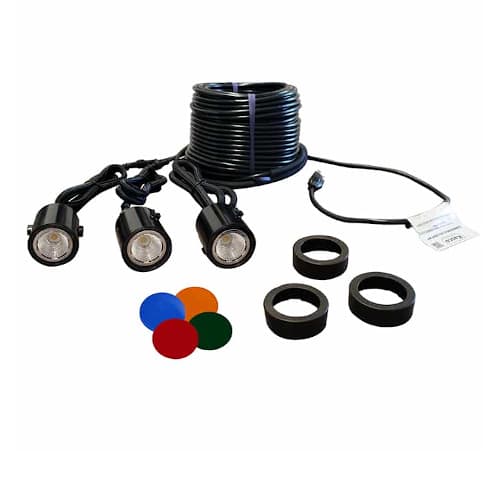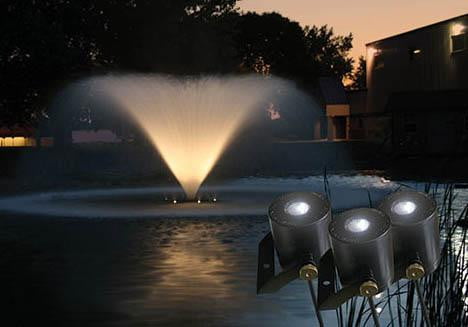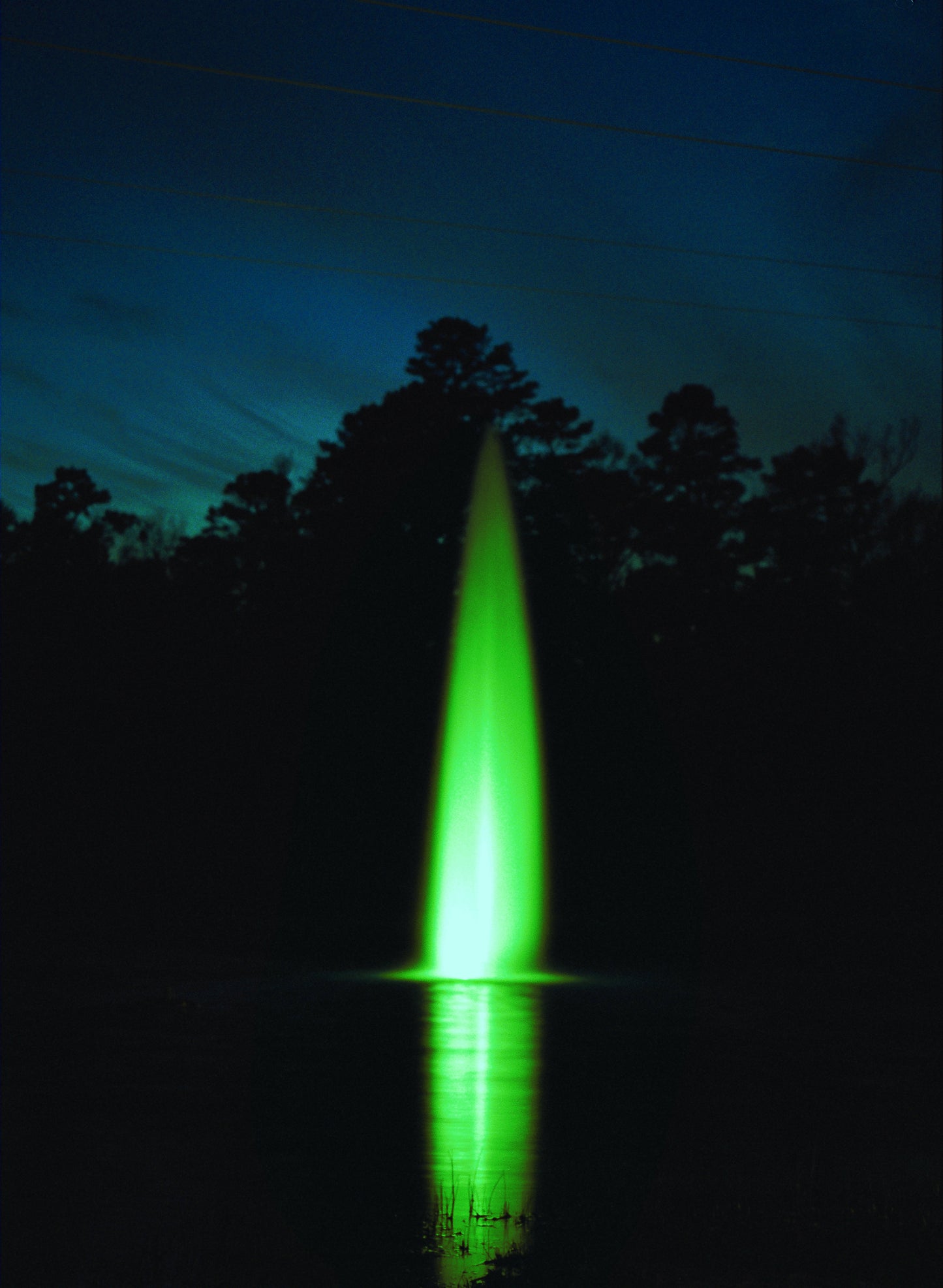 A Touch Of Elegance
A "warm" light from an LED that makes a natural glow.
Quality materials are non- corrosive and salt-water ready
Compact fixture installs on Kasco's full line (1/2-7.5 HP) of fountains
Available in sets of 3 or 6 light fixtures
Each fixture includes a waterproof connector, allowing for individual replacement of fixtures in the field.
Includes 6 color choices (white, blue, amber,red, green, pink)
 Less Expensive Price and Lower Cost of Operation
Kasco's LED lights offer the best value and are less expensive than comparable halogen and other LED alternatives on the market.
Efficient operation at only 11 watts of power consumption per fixture.
Long Life & Reduced Maintenance
Permanently sealed fixtures with bulb life of 50,000 hours.
Less heat produced reduces cleaning of lenses from mineral and film deposits.
No bulb expense, no gaskets, and no labor involved in yearly bulb replacement.
Package Includes:

3 fixture kit
Snap-on light clips make installation even easier
Power cord
Colored lenses
Lens caps
Features:
Displays white and includes red, green, blue, and amber lenses with lens caps
Offered as 4-fixture kit for non-Kasco units
Cord lengths up to 500 ft.
Runs on 120VAC 60Hz power
Each 11-watt fixture is rated at 910 lumens
2-year warranty
This is a standard 3 fixture kit with bracketing to fit the floats. Ideal for 1HP and smaller fountains, the 3 fixture kit will illuminate the patterns on any of these models. In darker areas with less light pollution, these do light the 2HP units, but for a more dramatic display, see the 6 LED Light Kit. Both the 3 and 6 LED come with a 2 year manufacturer warranty. FOUNTAIN AND LIGHT KIT ARE SOLD SEPARATELY.
Benefits of using LED fountain lights
LED lighting is commonly used, and that's not without reason:
LED fountain lights offer brighter light
The lifespan of LED fountain lights is much longer than of any other type
LED lights are very energy-efficieny
Add some magic to your backyard
Apart from the previously mentioned benefits, LED fountain lights can transform your fountain, making it look like it came from a Disney movie. If you and your friends enjoy spending time in your garden, LED fountain lights can make your fountain look even more beautiful at night than in the day. If you live in a region where there isn't much sunlight throughout the year, the LED fountain could provide the much needed light. If you have any questions regarding our products, please don't hesitate to contact us. We are here to help you!