ITEM #: 4400VFX050
Sale price
$2,04900
Regular price
Unit price
per
Sale
Sold out
Estimated Arrival:
5 to 7 business days
View full details
Best Price Guarantee
Return Policy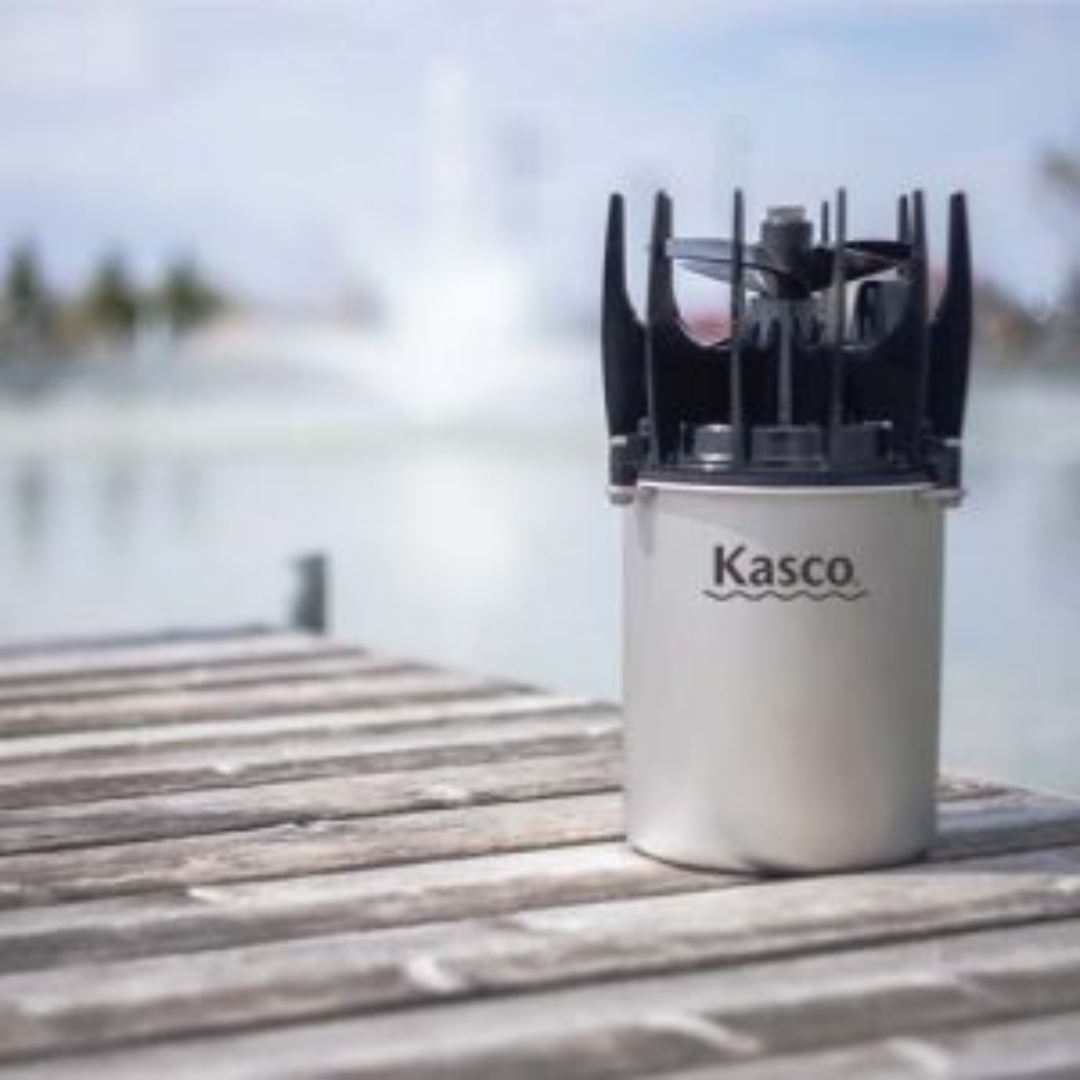 Kasco VFX 1 HP Pond Fountain: Elegant Display and Superior Aeration
Transform your medium-sized pond into a captivating oasis with the Kasco VFX 1HP Pond Fountain. This versatile fountain delivers both an elegant "V-shaped" display and superior aeration benefits, making it a perfect addition to any aquatic environment.
Stunning "V-Shaped" Pattern with High-Volume Flow
The VFX Fountain features an impressive 8' tall x 26' wide "V-shaped" pattern and boasts the highest water flow per kilowatt in the Kasco line. Its 4-blade prop minimizes slippage while maintaining a steady, high-volume flow of water, providing proper aeration for your pond.
Easy and Safe Installation
Equipped with a GFCI protected control box, the VFX Fountain offers numerous features, including a photo eye for light operation. The installation process is straightforward and doesn't require the presence of an electrician. For a mesmerizing nighttime display, you can add an optional WaterGlow Light Kit, which easily snaps on for simple installation (purchased separately).
Energy-Efficient, Low-Maintenance Design
Designed for energy efficiency and low power consumption, the VFX Fountain reduces operating costs while providing reliable performance. It features a clog-resistant, environmentally-friendly motor with a special seal to prevent leakage. Constructed with stainless steel components, the fountain is corrosion-resistant and requires minimal maintenance, only needing motor cleaning once or twice a year.
Features:
Single phase
1HP operates in as little as 19 in. of water
1-piece tapered float for easy installation and sleek appearance
Control panels feature human-rated GFCI protection
2 Year Warranty
Package Includes:
Motor unit
Float
Bottom screen
Control panel with GFCI protection
Power cord
Mooring lines
Experience the perfect combination of beauty and functionality with the Kasco VFX 1 HP Pond Fountain, enhancing your pond's appearance while providing essential aeration.