ITEM #: WF60E
Sale price
$62199
Regular price
Unit price
per
Sale
Sold out
Estimated Arrival:
5 to 7 business days
View full details
Best Price Guarantee
Return Policy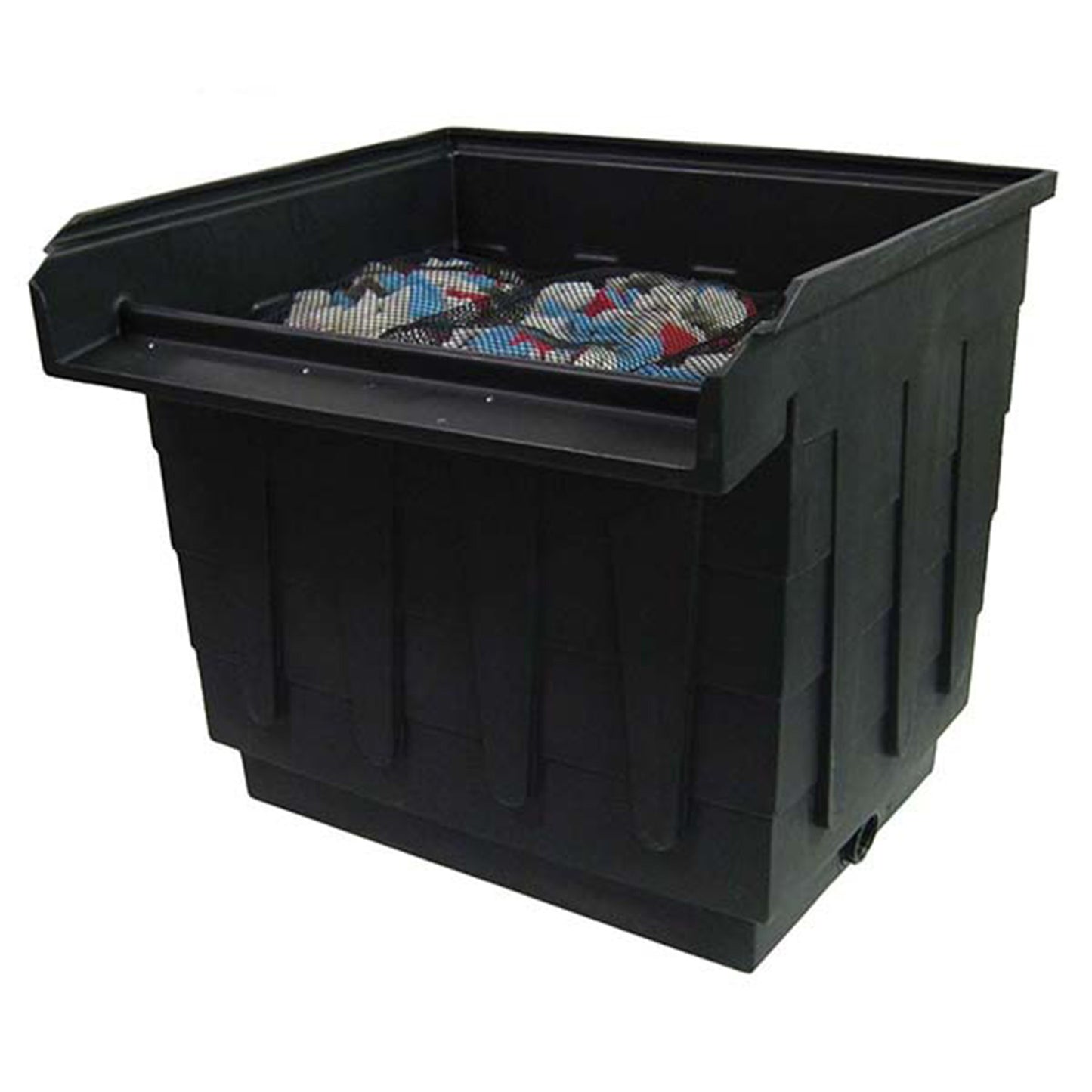 Eco-Series Symphony Waterfall Filter
The Symphony Waterfall Filter is for those of you who have dreams of large waterfalls, and the desire to get it done yourself. This unit is perfect for a pond that ranges up to 6000 gallons in volume. It pumps and filters up to 9000 Gallons Per Minute (GPM). That's quite a workhorse at a great price. It works great for DIY landscape artists and amateurs, because many of it's parts come pre-installed, and the complete setup doesn't require any tools, gadgets, screws or silicone. The bulkhead fittings are already pre-installed for you, and the filters are filled with media. This is the best-reviewed and the most recommended product out there when it comes to large waterfall filters and for self-installation.

The unit size is 37" L x 29" W x 34" H and weighs 73 lbs. The spillway is an impressive 34" - this makes for a serious waterfall. The Symphony Filter is very versatile, and it's two connections can be hooked up on either side. It is considered one of the most sturdy products on the market, being molded with the thickest materials available.

What's included:
Two filter mats 

Adaptor

Five bags of Bio-Max Media
This product needs refills and additional items:
media refill bags, 

filter lid (comes separately) 

replacement filter pad