ITEM #: LA15W
Sale price
$59402
Regular price
Unit price
per
Sale
Sold out
Estimated Arrival:
5 to 7 business days
View full details
Best Price Guarantee
Return Policy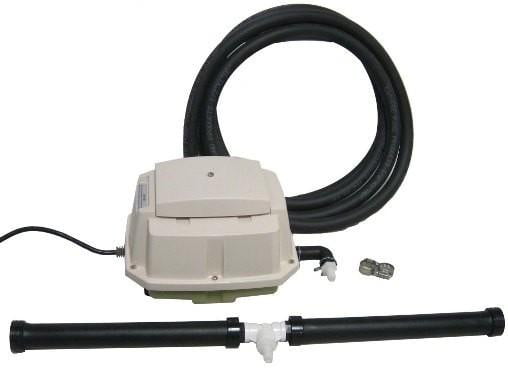 Secret To Pond Excellence
If you are looking for an aerator that will last you for a long time, without requiring frequent service, then Easypro Linear Pond Aerator should more than meet those requirements. The users claim that the motor can run up to even 8 years! At the same time, it won't often be that you'll have to service it - the oil-less design means that it doesn't require much maintenance. The product is UL listed for outdoor use, and shouldn't cause you any troubles, though if you are still reluctant, the manufacturer has also provided a 3-year warranty. What's more, the device is energy efficient - your energy bills will only slightly go up. You'll be able to relax in your garden without practically any noise.
Each Kit Includes:
Compressor

15' of self-weighted airline

Air Diffuser

Three-Year Warranty!
With this aerator, you won't have any problems ensuring that the water in the pond is well-aerated. This way, the water in the pond will remain crystal clear, and you won't have to deal with the swarms of mosquitoes. Yes, that's true - mosquitoes prefer to breed in water with low oxygen levels. If you have any questions about our product, then don't hesitate to contact us. We are here to help you.