ITEM #: PA34DP
Sale price
$1,39500
Regular price
Unit price
per
Sale
Sold out
Estimated Arrival:
5 to 7 business days
View full details
Best Price Guarantee
Return Policy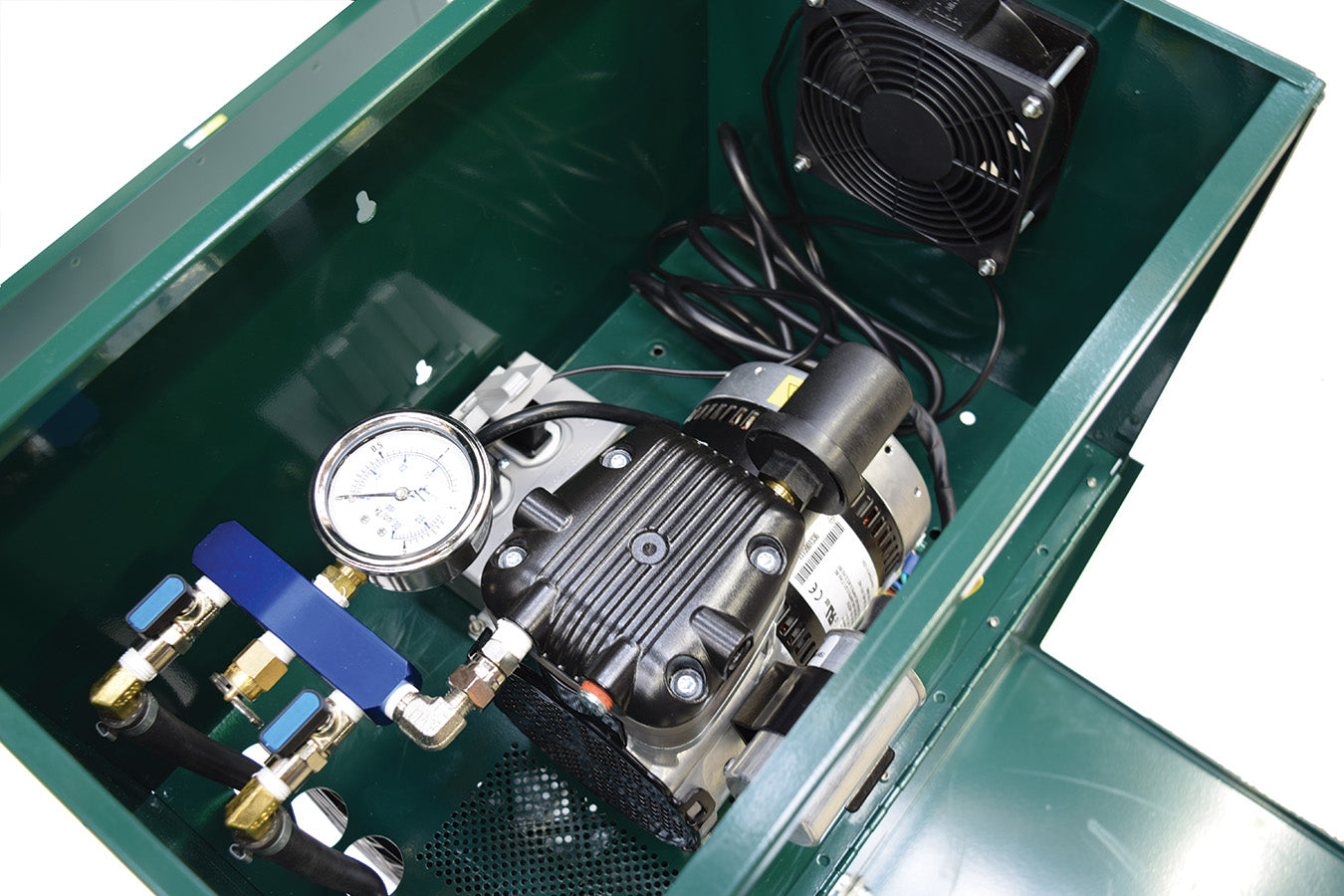 Living Water Aeration's pond aerators are not only affordable - they are also extremely efficient and safe for you and your environment.

It can help almost any pond up to 1½ acres to get rid of algae, muck and bad smells. It creates the best possible environment for your fish and plants, plus, for people frequenting the place. The only exception is when a pond is unusually long and narrow or the depth is not adequate. For the highest efficiency, it's best when a ¼ acre pond is 5-8 feet deep, ½ acre is 8-12 feet deep, 1 acre and 12-18 feet deep, and 18-20 feet deep for 1½ acres. If it's any different, you should consider getting two diffusers but if you have any doubts, don't hesitate to contact us.
This AirPro deluxe kit comes with a locking cabinet, an air compressor and a cooling fan. There will be an electrical box ready for you to put an incoming power line, a pressure relief valve and a pressure gauge already installed. All you have to do is set the cabinet wherever you want, install the air diffusers and connect the tubing.
There's also no electricity in the water, so the environment and everything (and everything) that swims will be 100% safe.
Remember that your compressor will come with a 2-year warranty, while tubing, diffusers and cabinet will have a 5-year warranty.
Features include:
Post Mount cabinet with fan & oil pressure gauge
1/4 HP Stratus Rocking Piston Compressor 70db

100' - 3/8'' weighted tubing 

Air diffuser with check valve and diffuser base 

Fittings and clamps

Acts 

as a de-icer during the winter

2.3 CFM

1.7 amps @115v 

0.9 amps @230v

50' max operating depth

ADD $100 Soundproofing
| | |
| --- | --- |
| Max Depth | Max Pond Size |
| 5-8 feet     | 1/4 acre |
| 8-12 feet  | 1/2 acre |
| 12-18 feet |   1 acres |
| 18-20 feet  |  1 ½  acres |
PDF Files:
Pond Aeration System Instruction Booklet