ITEM #: RV100
Sale price
$1,49500
Regular price
Unit price
per
Sale
Sold out
Estimated Arrival:
5 to 7 business days
View full details
Best Price Guarantee
Return Policy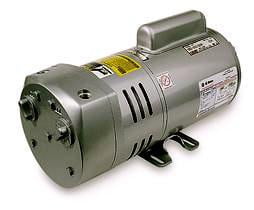 It doesn't matter if you are looking for a compressor that is well-suited for pond and lake aeration, or whether you need it for de-icing. Rotary Vane Compressor will excel at both of these roles! Diaphragm compressors offer a better depth capability, though this product has another strength - it produces significantly more air. Its carbon vanes self-adjust to maintain the maximum operating depth. This medium pressure compressor is also oil-free, which means it requires almost no maintenance. An air filter and a 7' power cord are included. There is also a 1-year warranty. Air outlet assemblies are available with 2,3,4, or 5 valves. It is possible for one pump to supply 5 air manifolds.