ITEM #: HBR10
Sale price
$21095
Regular price
Unit price
per
Sale
Sold out
Estimated Arrival:
5 to 7 business days
View full details
Best Price Guarantee
Return Policy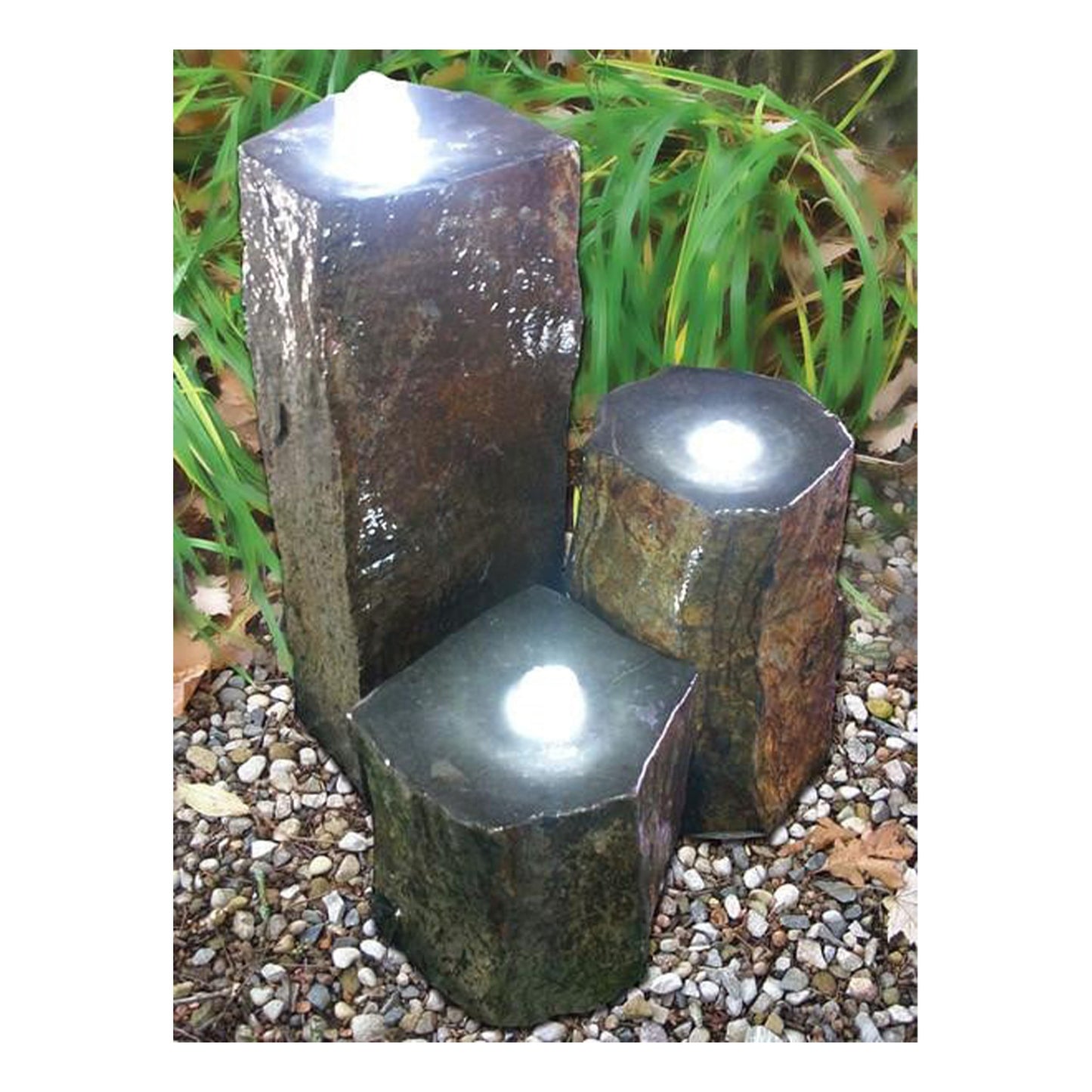 Tranquil Decor Real Basalt columns have unmatched simple beauty.
Perfect for creating a bubbling feature in a landscape or indoors, these columns will provide years of enjoyment. Each column is core drilled with 1 1/4" (32mm) hole from end to end, the last 1 1/2" is enlarged to 1 3/8" (37mm) to house optional light ring. Basalts can be used individually or in sets. Three column sets are available.
Natural cut sides with polished end make for a beautiful display even if the pump is off.
Details:
Polished tops spill water from multiple sides
Recommended for flow rate of 200 to 400 gph per column
Add LED light (LED8B) for beautiful night time display
Ideal for use with FBL40 or FBL48 Eco-Series basins; use concrete blocks in basin for added support
Due to natural characteristics of the basalts the size, weight and number of sides will vary.