ITEM #: LA5W
Sale price
$38268
Regular price
Unit price
per
Sale
Sold out
Estimated Arrival:
5 to 7 business days
View full details
Best Price Guarantee
Return Policy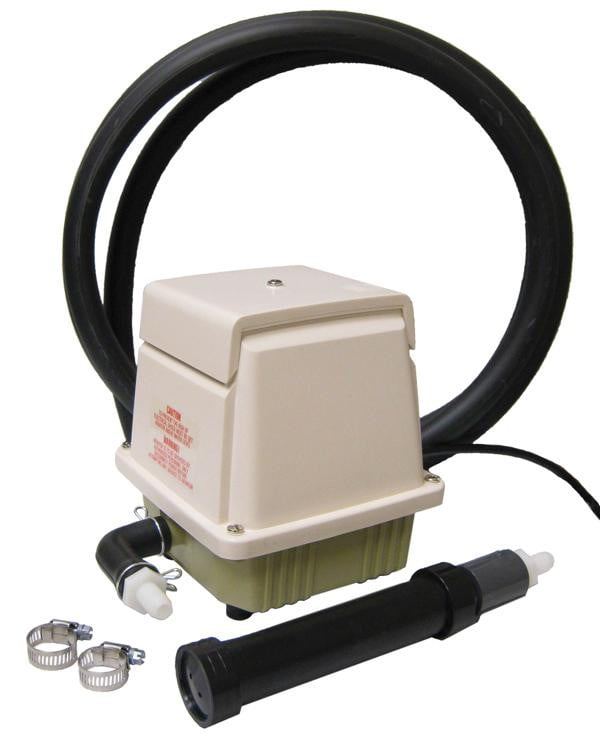 Secret To Pond Excellence
Easypro Linear Pond Aerator will make sure that the water in the pond is crystal clear, but it also doesn't require much maintenance. This device is oil-less, which means that it will be very rare that you'll need to service it. At the same time, it will be a long time before it stops working - some users claim that the motor is capable of running up to 8 years. The manufacturer provides a 3-year warranty. This aerator is also UL listed for outdoor use, which means that you certainly won't be disappointed by this purchase.
Each Kit Includes:
Compressor

15' of self-weighted airline

Air Diffuser

3- year warranty
Easypro Linear Pond Aerator will aerate the water without making only a very small amount of noise. Water circulation and aeration are crucial if you want your pond to remain as beautiful as it is now. Without oxygen, dead fish and dead algae, but also leaves won't decompose, and the water will get dirty. Thankfully, this device will help you to maintain the perfect look of the pond or a lake. If you have any questions about our product, then don't hesitate to contact us. Remember that we are here to help you.