ITEM #: 13513
Sale price
$2,19900
Regular price
Unit price
per
Sale
Sold out
Estimated Arrival:
5 to 7 business days
View full details
Best Price Guarantee
Return Policy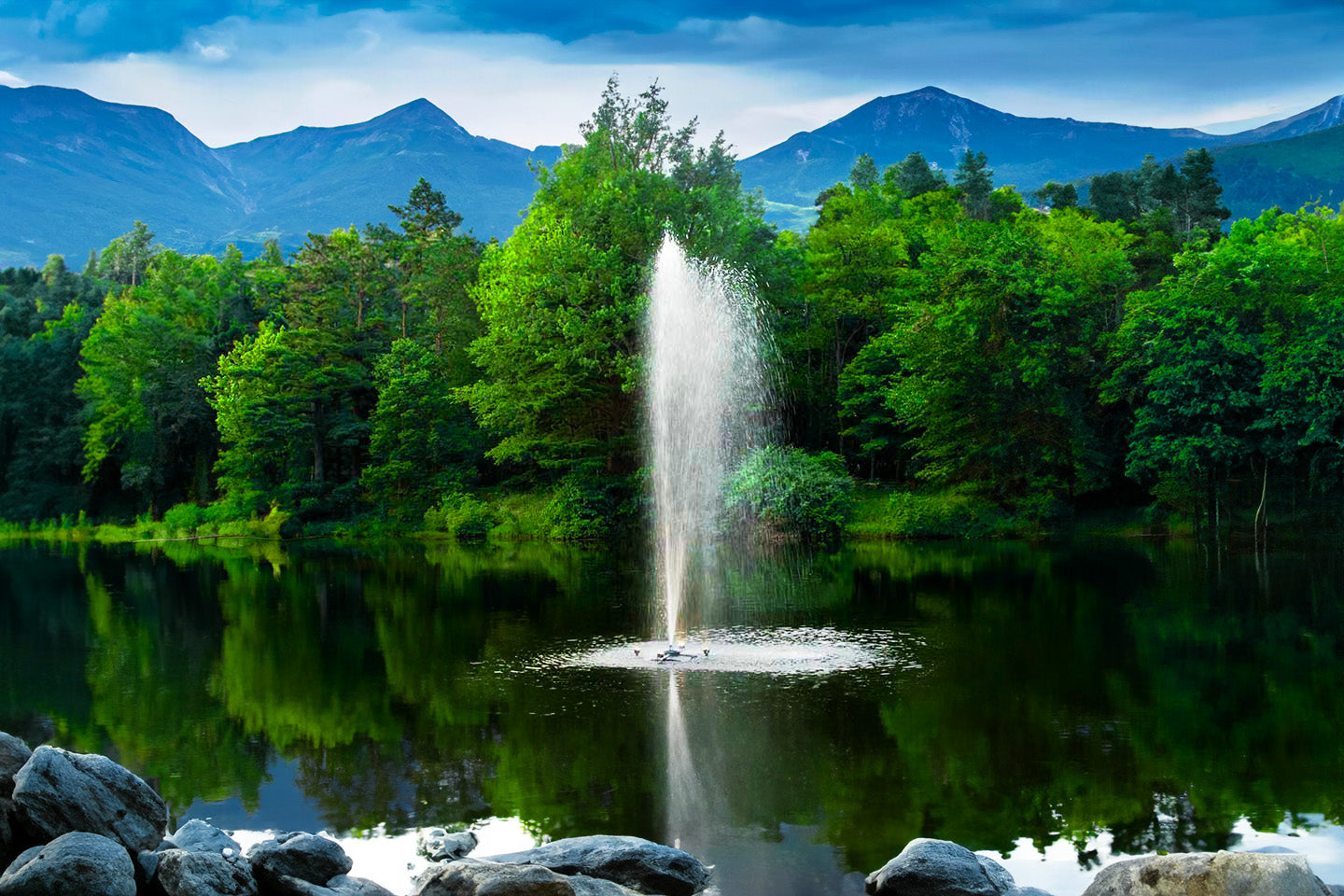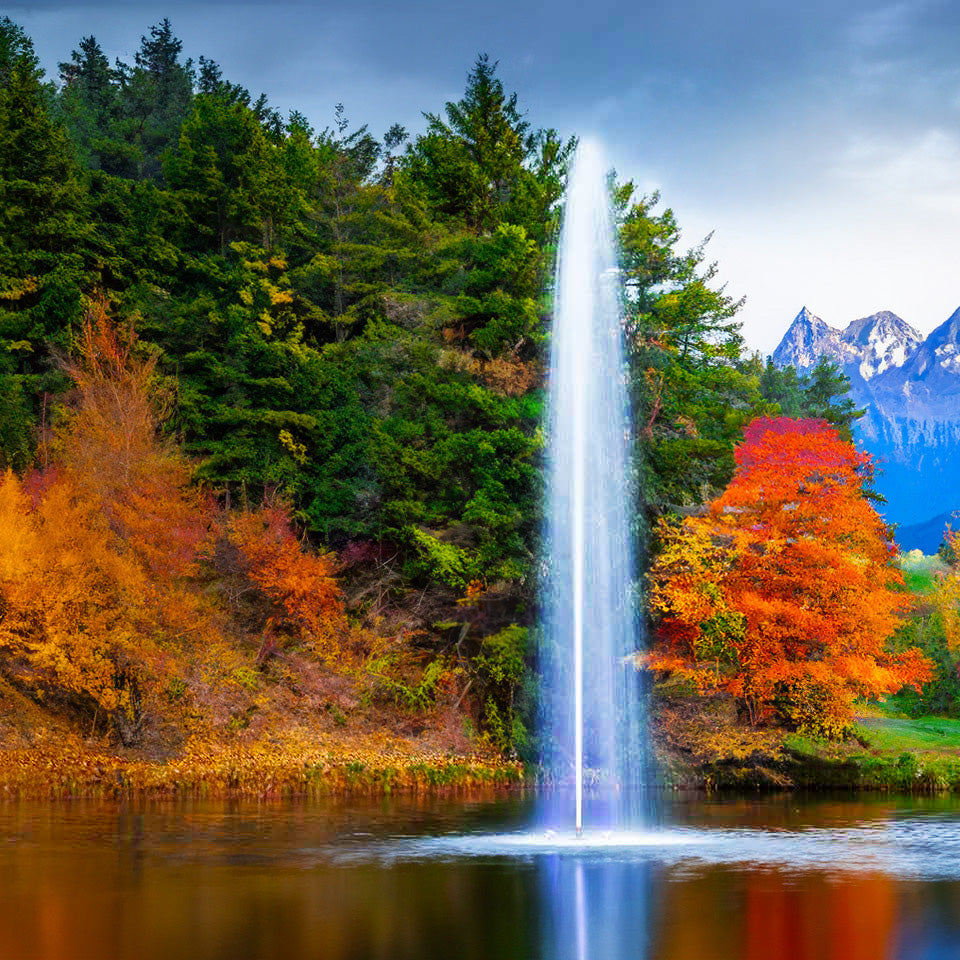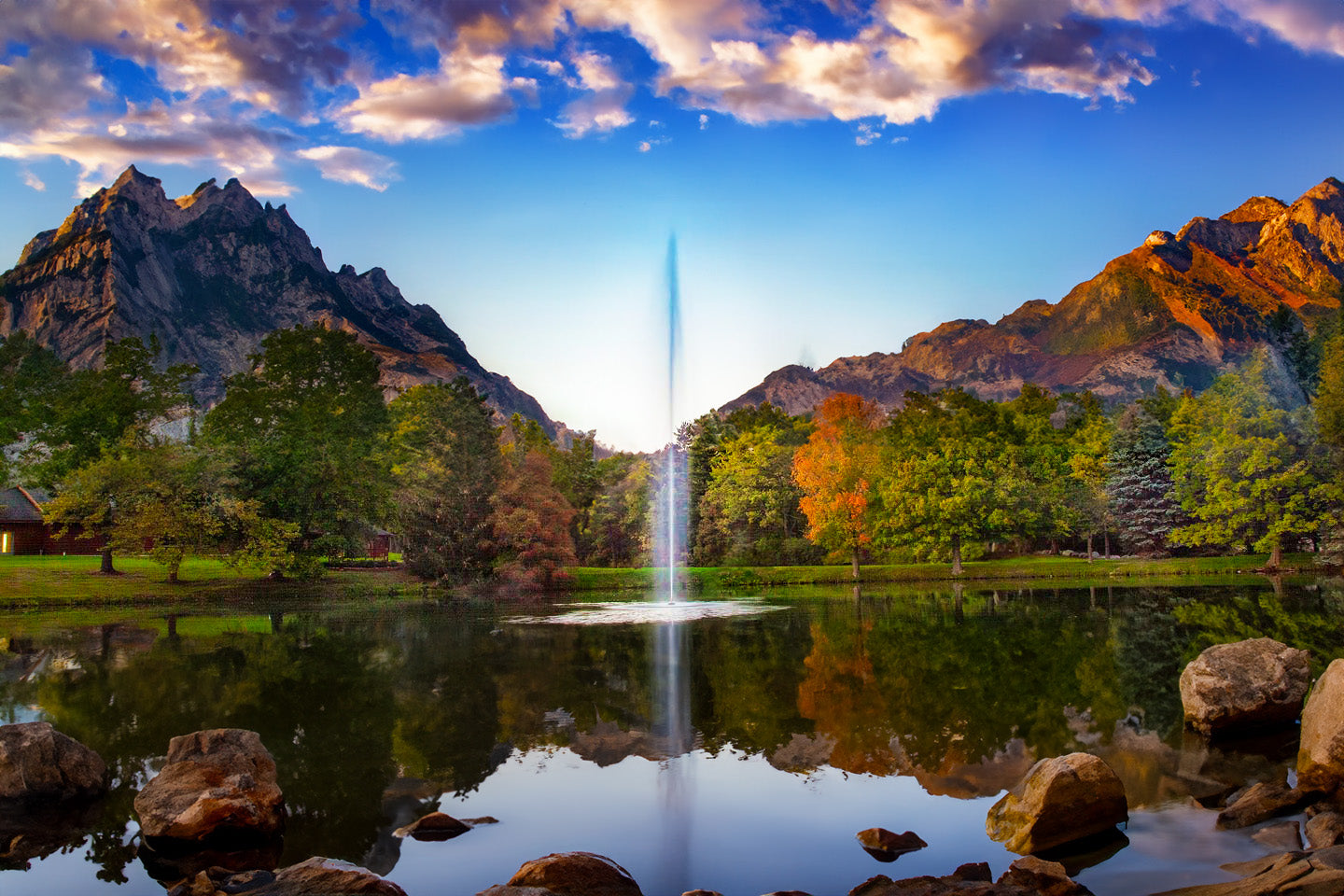 Elevate the aesthetics of your aquatic environment with Scott Aerator's The Gusher Fountain. This eye-catching water feature boasts a dense, cascading, and wind-resistant pattern reminiscent of a natural geyser, available in 1/2-hp, 1½-hp, and 3-hp models. Each model is crafted to offer varying heights of this impressive display while promoting a healthy aquatic ecosystem through increased oxygen levels and accelerated breakdown of decaying vegetation.
Your Gusher Fountain Options
1/2-hp Gusher Fountain: This compact but mighty model emits a captivating vertical column of water that reaches up to 15 feet, creating a full, dynamic, and ever-changing water pattern. It includes 70 feet of 12-gauge, submersible cable and is available with lights.

1½-hp Gusher Fountain: A more powerful model that projects a vertical water column reaching heights of up to 30 feet. This unit offers a stunning, constantly changing water pattern, accompanied by 100 feet of 12-gauge, submersible cable.

3-hp Gusher Fountain: The ultimate Gusher Fountain experience, boasting a breathtaking vertical water stream of up to 50 feet high. This model includes 100 feet of 10-gauge, submersible cable for more extensive aquatic setups.
Environmental Impact and Quality Assurance
Proudly manufactured in the USA, The Gusher Fountain by Scott Aerator incorporates a stainless steel, oil-free, submersible motor, contributing to its status as one of the most eco-friendly fountains on the market. Each unit carries an unconditional, 5-year motor warranty, underscoring our commitment to product quality and customer satisfaction. All models are approved for use in both fresh and saltwater, ensuring versatility for diverse aquatic environments.
Transform your pond, lake, or any aquatic setting into a visual spectacle with the Scott Aerator's Gusher Fountain. Experience the dynamic beauty of your very own geyser, available with or without lights.