ITEM #: 3400CF050
Sale price
$1,15000
Regular price
Unit price
per
Sale
Sold out
Estimated Arrival:
5 to 7 business days
View full details
Best Price Guarantee
Return Policy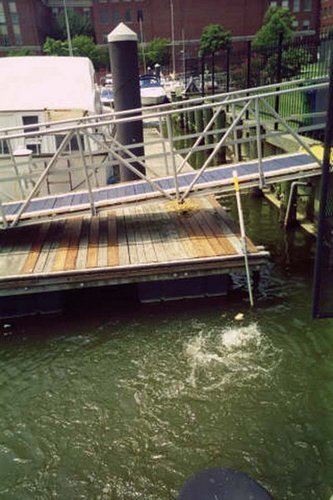 This heavy-duty de-icer by Kasco Marine effectively clears small docks and boat slips with maximum power and minimal power consumption.
Kasco deicers are what you need to prevent costly ice damage to your ponds, marinas, or waterfront. This product comes with power cord and 2 20' suspension ropes
Kasco deicers can also help you save money through reduced electrical consumption. Its controller (C20) is designed to operate only when the timer and thermostat are on. Regular timers operate every day at a given time which make Kasco deicers better in comparison because it only starts working when the temperature needs it. Another controller, the C10 controller is also available and it works during freezing conditions.
This product can also create horizontal circulation using the optional floatation kits (KFK). These are great for deicing applications and it has also been tested to work well to prevent stagnant water in summer time.
A 1/2 HP circulator can successfully circulate water in a pond that is one acre in size and twelve feet in depth! Circulators are an a great choice for bodies of water that are too shallow for diffused air systems to work.
25' power cords standard on 115v deicers and circulators, 230v units have 50' cord. Subtract the cost of the existing cord from the longer cord cost to find your increased cost for a longer length cord
| | | | |
| --- | --- | --- | --- |
| Part # | Description | Amps/Volts | Ship Weight |
| KD12 | Deicer, 1/2 HP | 5.0/115v | 25 lbs. |
| KD34 | Deicer, 3/4 HP | 6.7/115v | 35 lbs. |
| KD34H | Deicer, 3/4 HP | 3.35/230v | 35 lbs. |
| KD44 | Deicer, 1 HP | 11.3/115v | 45 lbs. |
| KD44H | Deicer, 1 HP | 5.7/230v | 45 lbs. |
| C10 | Temperature Only Controller | N/A | 3 lbs. |
| C20 | Time and Temperature Controller | N/A | 4 lbs. |
| KDM | Dock Mount Hardware (1" pipe supplied locally) | N/A | 14 lbs. |
| KFK | Floatation Kit For Circulators/Deicers | N/A | 19 lbs. |